Profile of an IPMA award winner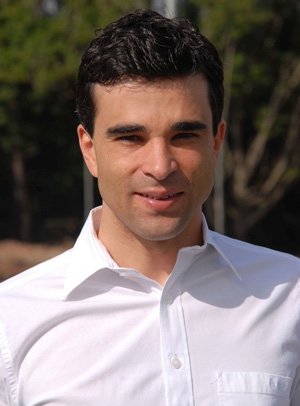 Alexandre Rech (pictured) is the winner of the IPMAs Young Project Manager Award 2011. He is from Brazil and currently works for Brose do Brazil Ltd; a manufacturer for mechatronic systems and electronic drives for automobiles.

He is a practicing project manager with eleven years of experience within the automotive industry, who asides from being a mechanical engineer also holds an MBA with a specialisation in project management. His professional career has revolved around working on projects  within the automotive industry that focus on consistently delivering work quality and compliance in the fields of product engineering, project management for product development, application engineering and sales. He is currently involved in implementing Broses companys footprint, by managing their customer initiative team for business drives throughout Brazil.
Tunde Ajia, an APM member of the Thames Valley Branch had the opportunity of interviewing him and getting his thoughts on being a recent recipient of the prestigious award.
 
TA: Why did you decide to enter for the IPMA Young Project Manager award?
The project I was managing by the time was very relevant in terms of scope, budget and especially with a critical impact to the company I work for. When I heard about the call for nominations I thought it was a great opportunity and I wanted to somehow challenge myself and take the chance to get my work evaluated by an independent third party. To help me verify if the work I was conducting is considered relevant outside my companies' boundaries as well.
TA: How does it feel to be the recipient of the 2011 award?
It was really overwhelming for me to receive the award, because I know that there were many strong competitors worldwide, with relevant skills and also managing the delivery of very important projects.

When I submitted my application I had no idea that it would be such an interesting and likewise learning process. From the overall outcome it was evident the project was managed by applying the competence based model of IPMA.

To receive such an award from a traditional and globally recognised organization; like the IPMA is motivating and likewise a great honor.
TA: Can you offer an tips to the 2012 award applicants?
Providing clear and well-structured information during your application is key, for in my opinion this provides the evaluation committee with a detailed overview of your project management capabilities.

Filling the application form is also a great opportunity to consistently stop and think about your role as a project manager and how your project is being delivered. 

The self-evaluation and the formal feedback from the revered evaluation committee is also a great tool to identify eventual gaps and improvement areas.
TA: What are you top tips for young project managers?
 Constantly study and learn. It is also important to adapt yourself to the environment maturity level and culture of your organisation and also the knowledge base of your project team.
Ensure as a project leader you sell your achievements it is important for your career as a project manager and also for your projects, because this is the way you get sponsorship for the project and buy-in for tough decisions.