Project Management is from Mars, Knowledge Management is from Venus conference: confirmed speakers announced
The APM Knowledge Management SIG Conference 2016 will take place on Tuesday 01st March in London.
With a theme of Project Management is from Mars, Knowledge Management is from Venus we are excited to announce the following speakers are already confirmed.
For further details and to book please click here.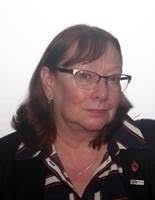 Liz Hobbs, Knowledge Management Functional Lead, Transport for London (TfL)     
      
Liz is an experienced Project Manager and Certified Knowledge Manager with some 15 years' experience in the Transport Industry, starting in the Underground with an Extended Arm Contractor and then moving directly into London Underground in the Stations environment.
 
Having had the benefit of experience at the 'coal face' in regard to lessons learned, Liz transitioned to the Knowledge Management role early 2012.  Since that time not only was she involved in the design and roll-out of the TfL Integrated Project and Programme methodology, but built the strategy to transform the systems, processes and behaviours required to implement Knowledge Management within TfL. Over the last three years Liz has been instrumental in transforming the organisation from a baseline where there were pockets of learning in 2012 to today, where major projects and programmes are actively creating lessons learned plans and demonstrating learning from experience in practice.  TfL is on a journey of embedding a knowledge sharing culture to create a 'World Class' learning organisation.
 
Liz is currently a member of the Crossrail Learning Legacy Executive Steering Group supporting the transfer of knowledge into TfL and working with IPA, MPA and looking forward to working with the APM Knowledge SIG. (back to top)
Tim Ellis, Knowledge Specialist, Transport for London
  
Tim is an experienced portfolio office manager and has led organisational centres of excellence delivering capability improvement in high performing public sector organisations. He has in depth, hands on experience of leading and delivering projects and programmes. Tim has played a regional and national professional leadership role in project and programme management including the development of the Public Sector Programme Management Approach and in establishing and co-facilitating the PPM Community of Practice on the Knowledge Hub. He has been author and reviewer of best practice and thought leadership articles including a publication on using communities of practice to develop project management capability.
 
More recently Tim has been Research Lead in the TfL PMO overseeing the strategy for project and programme maturity and supporting the work to embed a learning and knowledge sharing culture in TfL.(back to top)
Judy Payne, Director of Hemdean Consulting 
Judy is the Chair of the APM Knowledge SIG. She specialises in Knowledge Management (KM), learning and collaborative working and divides her time between consultancy and academic work. 
She is currently working with BPP University and writing a book on knowledge management in projects.
Judy's previous work has been published in KM Review, Strategic HR Review, HR Magazine, and Organisations and People. (back to top)
Steve Simister, Consultant and lecturer in project, programme and portfolio management.
Steve is a Director of Oxford Management & Research Ltd and Head of Project & Programme management at Henley Business School.  His specialism is in assisting clients such as BP, Network Rail and Pfizer to scope and define project requirements to meet their business needs.  He has experience of most business sectors and has been involved in all stages of project lifecycles.  
Steve is Gateway reviewer with Local Partnerships and has led over 100 Gateway reviews, many on PFI projects.  At Henley, Steve has provided a series of workshops enabling clients to design and implement their change programmes in a more effective manner.
As a fellow of the Association for Project Management, Steve is past chairman of the Contracts & Procurement Specific Interest Group.  He is currently secretary of the Knowledge SIG.  He is also an assessor for APM's Registered Project Professional standard.  Steve is also a Chartered Project Management Surveyor with the Royal Institution of Chartered Surveyors and sits on their construction procurement panel.
Steve sits on both national (BSI) and international (ISO) project management committees and has been instrumental in the development of BS 6079 and ISO 21500. (back to top)
Adrian Malone, Director at Atkins
As a Director at Atkins, Adrian has worldwide responsibility for knowledge management, collaboration and innovation.
Adrian has 20 years' experience in knowledge management and collaboration both in corporate and project delivery roles.
Adrian is a co-founder and committee member of the APM Knowledge-SIG, a member of the RICS Global BIM Working Group, and a BSI Committee member for the development of the ISO standard for Knowledge Management. (back to top)
Francisco J. Romero Rojo PhD, Managing Consultant at BMT Hi-Q Sigma
Dr Francisco J. Romero Rojo is a Managing Consultant at BMT Hi-Q Sigma Ltd with more than nine years of experience working in the defence and aerospace sectors. He is an Industrial Engineer who has also completed an MSc in Knowledge Management and a PhD on Obsolescence Cost Modelling, both at Cranfield University. 
Dr Romero has been a full member of the APM since 2013 and committee member of the Knowledge SIG since 2014. As part of his job in BMT, he is in charge of developing an internal framework to manage knowledge, promote collaboration and facilitate sharing best practice across the business.
Dr Romero is currently a full Member of the Institution of Engineering and Technology and has been member of the steering group of the Component Obsolescence Group (COG) for two years. He has published more than 15 papers at international journals and conferences. He has also been invited as keynote speaker at the CMSE Europe Conference 2010 and was the chairman of the Life-Cycle Cost track of the ISPA/SCEA Joint Conference 2010. (back to top)