Project Sponsorship - Bridging the Gap - July 21st 2015
International trainer and consultant Ron Rosenhead presented members of the Midlands Branch with a practical approach to improving project sponsorship at the Hilton Garden Hotel in Birmingham.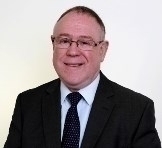 Ron started by asking the members 'what is project sponsorship like in your organisation?' which resulted in a list of more than 20 descriptions, ranging from 'Occasionally good' (the best response!) to 'ill informed, do not understand roles and responsibilities' (A list can be found here)
Ron stated that published papers all point to the importance of the role of sponsor (the Standish Group's Chaos Manifesto, 2012, reported that '66% of executive sponsors do a poor job') and in APM's webinar on project governance, project sponsorship was revealed to be the top problem.
Suggesting that good sponsorship could save as much as 30% cost off the bottom-line, Ron described 9 problem sponsor types (from the 'absent sponsor' to the 'saboteur'!) and also a seemingly rare 10th – the 'effective sponsor'!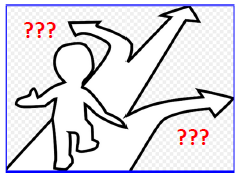 So, what should the sponsor be doing? Ron presented a checklist of tasks based on his experience, stories relayed to him, sponsor's own experiences and field tests. Then the attendees were invited to work in groups to offer some practical suggestions on how to 'bridge-the-gap' between what the sponsor should be doing, and what they actually do. (the list can be found here)
Finally, Ron warned that even with a checklist to guide the sponsor, if they are 'simply too busy' or 'absent' then the Project Manager needs to engage them. Ron's suggestions included improving your personal influencing skills, using PM processes and tools, using gateway reviews so that the sponsor has to sign-off milestones, and coaching the sponsor.
Speaking after the event, Project Manager Lisa West commented that the night was a good interactive session, 'with a good mix of theory and practice resulting in thought provoking ideas', and Project Manager Peter Dayer found it 'a really interesting session with lots of practical advice on how to work better with project sponsors'.
Adrian Turner, Midlands Branch Volunteer.