Projects Post-COP26 – reflections webinar
COP-26 has shown what we have achieved together and what remains to accomplish in order to reach net zero by 2050. Projects are playing a key part in this and will increasingly do so as we go forward. This webinar was held on 20 January 2022.
Martyn considered how engineers, scientists and great project managers can contribute to helping the world reach net zero by 2050. This event reflected on the climate change summit in Glasgow and gave some thoughts about how project professionals can use their expertise to contribute to this vital goal for humanity.
Martyn Link, Chief Strategy Officer, Wood Plc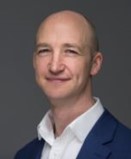 Martyn's passion is to shape the energy transition to create a low carbon, sustainable future for all. As Chief Strategy Officer, he leads Wood's energy transition mega-trend and corporate strategy team. Martyn has had the privilege of being at the heart of many of the transformational changes that have shaped Wood over the last ten years as we have pivoted towards the energy transition.
Martyn is a scientist by training and began his career at Wood Mackenzie where he focused on strategic intelligence. He subsequently helped shape the investment portfolio of a biotechnology innovation fund before joining Wood in 2011.
Martyn has very kindly allowed his presented material to be made available for viewing.
The slides on Slideshare and the webinar recording on YouTube is now available in our APM resources area and also embedded below for reference.
Previous events and webinars can be viewed on the APM Slideshare and YouTube channels. 
Follow @APMEvents for upcoming event information.

This event is suitable for professionals with any level of experience. 
APM Body of Knowledge 7th edition reference

Section
Description
3.3.6
Continuing professional development (CPD)