Radio 4's Fi Glover to host APM Awards
The APM Project Management Awards ceremony on Monday 4th November 2013 will be hosted by Radio 4 presenter Fi Glover.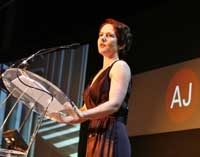 The former host of Saturday Live has been ranked amongst the top ten British voices in a poll conducted by Radio Times. Over the weekend breakfast table millions tuned in to hear Fi Glover invite her guests to own up to peculiar habits, share 'inheritance tracks' and sometimes confess dark secrets – often becoming the subject of on-the-spot poetry. Fi herself admits to being reduced to tears by Lord Archer.
Fi presents Generations Apart, a landmark series for Radio 4, which will track the fortunes of two generations over three years.
Described by The Guardian as 'velvet-voiced', Fi made her name with Radio 4 listeners on the Sunday morning show, Broadcasting House. She has worked across the spectrum of network output, with presenting credits from How to Survive in the 21st Century to The Travel Show. It was this that sparked her first book I am an Oil Tanker: Travels with my Radio.
Fi will follow Chris Hollins, Angela Rippon, Bill Turnbull, Adrian Chiles and Andrew Castle in hosting the most prestigious event in the profession's calendar. The spectacular setting of London Hilton on Park Lane makes for an entertaining evening of celebration, so ensure you are a part of the best night of the year by booking your place online today.
If you're placing a table booking, we will be in contact with you for all the guests names and dietary requirements via email after your booking.
APM member
Per individual member
£215*
Tables of 10 booked by a member
£2150*
Non member
Per individual non member
£225*
Tables of 10 booked by a non member
£2250*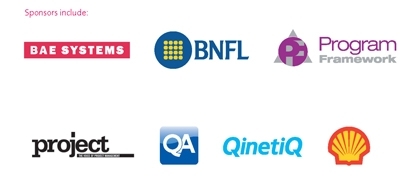 *All prices are exclusive of VAT. Cancellations will be subject to a booking charge and no refund will be made after 5pm on 21st October 2013.
Ibis Trading Ltd, registered in England No: 6536096, is a subsidiary of Association for Project Management, which is registered as a charity in England & Wales (No: 290927). Registered Office: Ibis House, Regent Park, Summerleys Road, Princes Risborough, Buckinghamshire HP27 9LE.