Realising benefits in a changing world
Transformation know-how; a game changer
In a transformational world, where organisations need to continuously adapt and transform, learning from the experiences of others can be a game changer. In February 2017, UK government published its Transformation Strategy, for transformation and service delivery projects - in particular those in the Government Major Projects Portfolio (GMPP). In this article we outline the challenges that organisations face in striving to realise benefits. 

This topic will also be discussed by speaker Steve Jenner who will draw on his extensive experience from UK central government, and around the globe at the APM Benefits Management Summit to be held 22 June in London. He will share examples of good practice with colleagues and encourage attendees to pool their knowledge and experience in order to learn more about how we can realise benefits in a transformational world.
The benefits paradox

The reason we invest in projects and programmes is to realise benefits… and yet if that was really the case, surely, we'd be a little better at realising those benefits?
Reports published by professional bodies, audit agencies and academic research consistently show that organizations across all sectors, and around the globe, struggle to demonstrate a return on their investments in change. The significance of this paradox is even greater in the current economic climate where the failure to achieve a return on investment may put future initiatives at risk.

Root cause of failure
The root causes of this failure are numerous including:
Overly (often vastly) optimistic forecasts in the Business Case;
The focus on: on-time/on-budget delivery, rather than RoI and benefits realisation; and
The 'build it and they will come' fallacy.
This explains why benefits management is so important. Yet as the PMI and Boston Consulting Group noted last year, "Interest is high but few are doing it well". 

Benefits management – part of the problem?
Even more worryingly, benefits management can be part of the problem - for example, when:
Benefits are used as a way of justifying projects and programmes that are going to happen anyway - rather than recognising that benefits are the rationale for investment;
Benefits and benefits management are treated as something that is 'done' to our projects and programs - rather than being integral to them;
A backward-looking perspective dominates, focused on tracking benefits realisation against forecast to 'prove' that we're doing what we said we would - rather than a forward-looking perspective focused on learning and optimising value creation;
Benefits management is viewed as a specialism performed by modern-day snake oil salesmen or shaman, who promise to create benefits where once there were none, via the use of strange practices and rituals - rather than treating benefits as something that is everyone's job;
Benefits management focuses on form filling and compliance with process - rather than remembering that the objective is to optimise benefits realisation; and
Inconsistent approaches are applied with each project and program 're-inventing the wheel' - rather than applying consistent approaches that facilitate a pan-portfolio view.
Benefits management: not all doom and gloom
The good news is that it doesn't need to be so. I have been incredibly encouraged by the very real progress I've seen in the last year in organisations across Australia, in the Canadian Banking sector, and particularly in the New Zealand Government and Dubai Customs. The lessons from these organisations are that the future is bright if we chose to make it so.
Book now for the Benefits summit
---
About Steve Jenner
Steve Jenner, Portfolio Solutions Ltd; Author, Practitioner, Trainer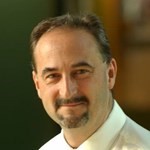 Steve has extensive experience at senior level as a member of the UK Senior Civil Service from 1999 to 2011.
From mid-2006 to 2008 he was Director of Criminal Justice IT, one of the largest IT-enabled business change programmes in Europe. He also headed the £2bn Criminal Justice System IT Portfolio from its establishment in 2005 to 2008.
Since then he has worked on the development of Project Portfolio and Benefits Management for the Cabinet Office as part of the Transformational Government and Service Transformation agendas, and led on benefits management research for the OGC PPM Standards Group. He was described by the UK Government CIO as the, "rottweiler of benefits management".
Steve is a professionally qualified management accountant (FCMA), fellow of the APM, with an MBA.