Responsible Project Management webinar
Project managers have begun to embrace the concept that they have a responsibility beyond financial value creation for a narrow group of shareholders. This webinar was held on 28 April 2021.
Responsible project management (PM) seeks to encourage project managers (PMs) to create multiple forms of value for stakeholders (human, social and environmental) in addition to financial value. Responsible PMs take ownership for delivery of these types of value and ensure that they enact them in their daily practice in an ethical manner.   
In this way, Responsible PM is differentiated from corporate social responsibility which is focused on organisational level representations and processes of enacting societal and community responsibility. 
In this session, we discussed the agency of PMs (what is our role and scope of action), the nature of responsibility managed (when should we act?), the extent of PM responsibility (to whom are we responsible/where are we responsible) and activities (what practices can we adopt that deliver our idea of responsibility).
To support our work, we're currently conducting a survey on the extent to which the circular economy is embedded in projects. Circular Economy in Projects Survey
You are also invited to participate in a one-day online workshop that explores the competencies involved in managing projects responsibly.
Speakers:
Dr Nigel L Williams
Dr Karen Thompson
Nigel and Karen have very kindly allowed their presented material to be made available for viewing. The slides on Slideshare and the webinar recording on YouTube is now available in our APM resources area and also embedded below for reference.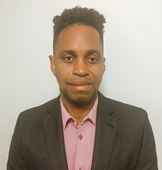 Dr Nigel L. Williams, PMP is the Reader in Project Management and Research Lead in the Organisations and Systems Management Subject Group at the University of Portsmouth.  His research has examined Project Capability development, Project stakeholder interactions using social network analysis and Event Project Management. His publications are available HERE.  He currently co-leads the Responsible Project Management initiative at www.ResponsiblePM.com to encourage societal value creation (Sustainability and Social Responsibility) in an ethical manner by Project Managers. The RPM team works with academia (UK, Europe and Asia), industry associations (APM & PMI) and NGOs (Association of Sustainability Practitioners).  We have engaged in a collaborative program of education, research and public engagement in the form of the Responsible PM Forum (2018 and 2019), the development of a guide to Responsible Project Management and a Manifesto that has encouraged researchers and practitioners to incorporate sustainability and social value into their current practice.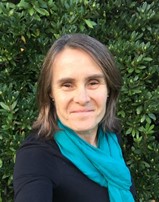 Dr Karen Thompson is a Senior Academic at Bournemouth University Business School in the UK.  She is an innovative, award-winning educator who researches at the intersection of Project Management and Sustainable Business.  Before joining academia, Karen worked in the field of information systems and technology in financial services, local government, and the voluntary sector.  Karen is co-founder of the Responsible Project Management movement that brings together researchers, educators, and project management practitioners from a range of industries to explore how sustainability and social value can be incorporated into the management of projects.  Her current research interests include the development of competencies for sustainable development, how projects are managed in refugee camps, and educational use of Lego® Serious Play®, Ketso Connect® and virtual reality.  She is a Fellow of the Association for Project Management, Member of the Project Management Institute (UK), Associate Editor for Project Management Research and Practice, Fellow of Advance HE and Project Management Expert for the Centre for Project Management at the University of Jaffna, Sri Lanka. 
This event is suitable for professionals with any level of experience.
Previous webinars can be viewed on the APM Slideshare and YouTube channels.
Follow @APMEvents for upcoming event information.
APM Body of Knowledge 7th edition reference

Section
Description
3.3.6
Continuing professional development (CPD)