Risk and programme management, joining the dots at APM Presents...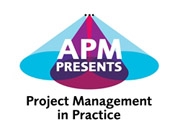 Programme director for Touchstone Energy John Chapman and principal consultant at BMT Hi-Q Sigma Andrew Gray join forces to bring their programme management expertise to APM Presentsproject management in practice.

Understanding the underlying elements of programme management as well as the benefits of managing risk are just two of the many topics that will be covered at APMs first project fundamentals event taking place in London on 16th Oct.

The session called Joining the dots programme management in action aims to help participants understand the underlying elements of programme management, as well as their transitions from project to programme management.

An additional complementary session will be run by APM Risk Management SIG chairman Peter Campbell, covering not only the basics of implementing risk management but also highlighting the importance of determining and managing risk exposure including its benefits.

On his view on risk management Peter said: I have a strong view that risk management should demonstrate benefits and not be viewed as simply something which has to be done to meet governance requirements.

APM Presents will feature senior speakers from APMs Specific Interest Groups and is proving to be a very popular event. Book now to avoid disappointment.

John Chapman, programme director for Touchstone Energy



Experienced programme director for Touchstone Energy, which is the only European finance software and IT consultancy dedicated exclusively to the oil and gas, renewables, mining and downstream trading industries.

John has led programmes of business change, implemented financial accounting systems, spend control systems, and document management solutions.

As well as his experience in international project implementation, he has a good understanding of the challenges of working with different cultures and the logistics of international project delivery.

Andrew Gray, principal consultant at BMT Hi-Q Sigma



Andrew is an experienced project and programme manager with a blend of practical and theoretical knowledge of the management of engineering activities across the product development cycle.

As a principal consultant at BMT Hi-Q Sigma, Andrew advises clients in all aspects of complex change management, and is currently also providing programme management support for the MOD Submarine Dismantling Project.

From an engineering background in the aerospace sector spanning 20 years he has led teams in multi-discipline, multi-site and multi-cultural environments.

Peter Campbell, chairman of risk management SIG and independent risk management consultant



Regular presenter on risk management across Europe supporting professional bodies such as Institution of Civil Engineers, Royal Institution of Charted Surveyors , Association for Project Safety, IGD, Best Practice User Group, Marcus Evens Group, Institute of Risk Management, APM and as a guest lecturer.

Peter has been involved as author on guides such PRAM, MoR, BSi 31100, Integrating Risk and Earned Value and Prioritising Risk. He has also written articles on quantitative and qualitative risk management.
#APMPresents