Royal seal of approval: Rt Hon John Bercow MP unveils Royal Charter
The Speaker of the House of Commons, Rt Hon John Bercow MP officially unveiled the Association for Project Management's Royal Charter at a ceremony at APM's offices in Princes Risborough.
Following the unveiling, Rt Hon John Bercow MP said: "Chartered status is a recognisable mark of quality, setting standards of professionalism and performance. The Association for Project Management has met the rigorous standards required to be awarded this honour. It demonstrates a commitment to developing assured professionals who can lead on the delivery of complex projects which are so vital to today's economy and society, and developing a diversity of talent pools for the next generation".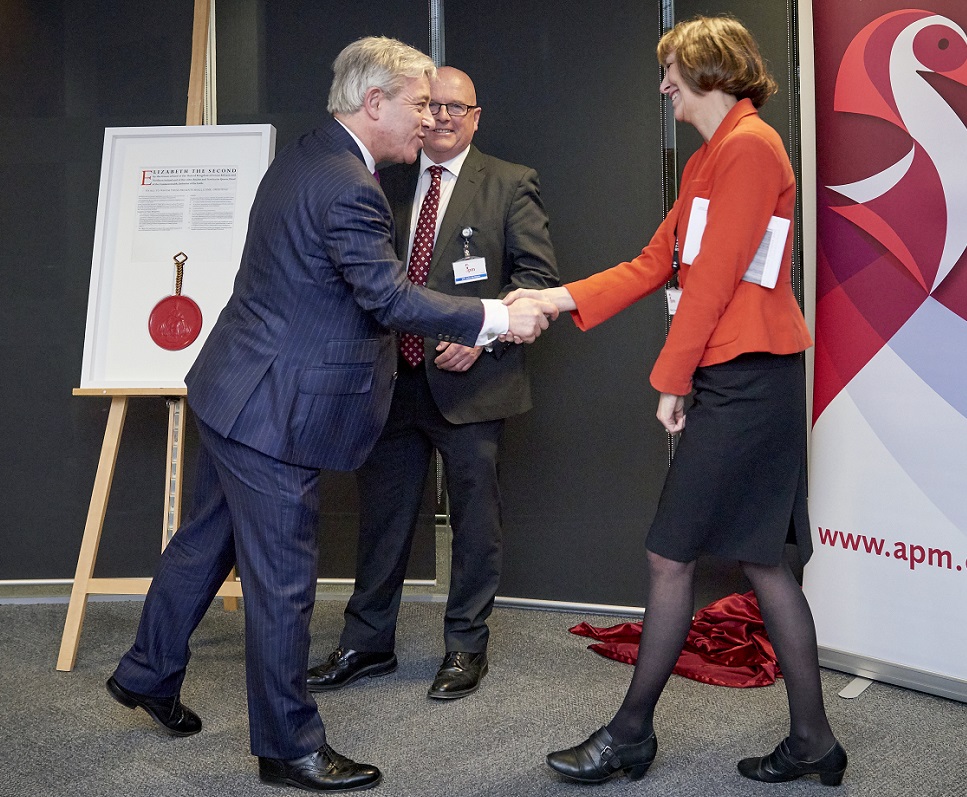 John McGlynn, APM chair said: "The award of the Royal Charter to a relatively new profession demonstrates that project management makes a significant contribution to social and economic wellbeing. Our skills are needed more than ever and the Royal Charter provides the profession with a platform to raise awareness of our skills, improve standards and develop our practice for the benefit of all."
A central pillar in raising the standard of project, programme and portfolio delivery will be the launch of a new Register of Chartered Project Professionals in Spring 2018. The register will offer to clients, employers and the public confidence of quality across the rich diversity of skills involved in project management.
Royal Charters date back to the 13th century and are granted by the Queen on advice of the Privy Council. While their original purpose was to create public or private corporations, they are now awarded to bodies that work in the public interest. New Charters are reserved for organisations (such as professional institutions and charities) which can demonstrate pre-eminence, stability and permanence in their particular field. Following a tradition that dates back over 700 years, the Royal Charter is printed on vellum with the Royal seal in wax.   

RT Hon John Bercow MP congratulates Sara Drake, APM chief executive
The award-winning Association for Project Management is committed to developing and promoting project and programme management. The association is a registered charity with over 21,650 individual and 570 corporate members making it the largest professional body of its kind in Europe. APM will become a Chartered body on 1 April 2017. 
APM's objective as a Chartered body is to advance the science, theory and practice of project and programme management for the public benefit.   
View the Royal Charter Unveiling photo gallery in Flickr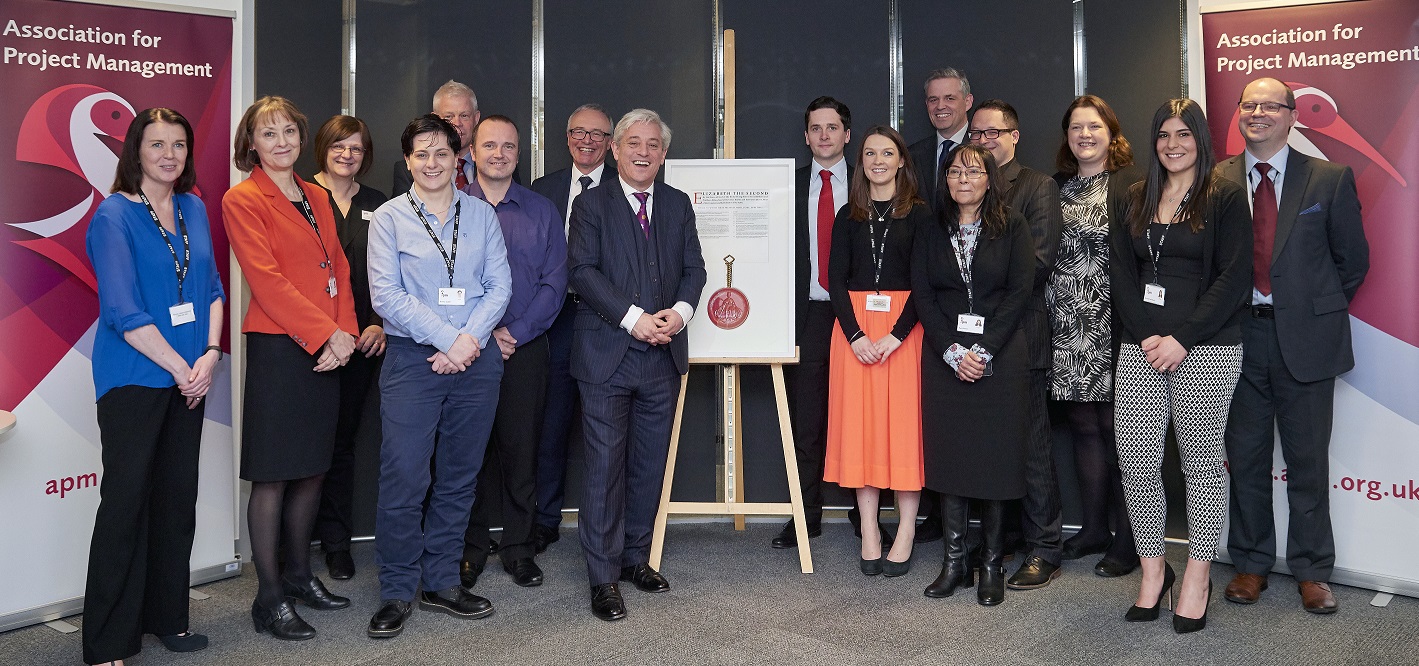 APM staff representatives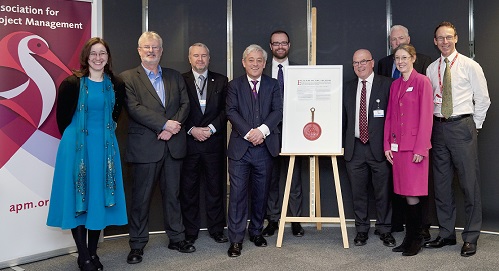 The APM board
---