SIG conference: Enabling Change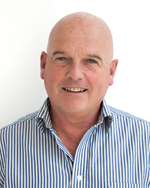 Inspiring positive change in the complex and uncertain times facing anyone who works in project management is the focus of an APM conference in London on 22 March.
The Enabling Change SIG Conference will explore the challenges for project professionals in today's VUCA (volatile, uncertain, complex and ambiguous) environment.
An inspiring line up of speakers is headed by APM Chair John McGlynn, who will set out some of the detail around APM's Inspiring Positive Change strategy, which he has been instrumental in developing.
Other speakers, with backgrounds spanning a range of industry sectors, will share their personal experiences of tackling change. They include senior Royal Mail colleagues John Mackie and Chris Bennett, who will talk about how Royal Mail delivered its IT service transformation programme.
Delegates will also hear updates and key findings from the utilities, public services and transportation change practitioner groups via group heads David Packham,
Kevin Lovett and
 Simon Williams.
The conference, to be held at the Holiday Inn Regent's Park, promises to be a world-class event in sharing latest trends, good practice, real life experiences, deep dive discussions and thought leadership in the field of managing change.
See the full line-up of speakers and book your place at the Enabling Change SIG Conference today.