Smart Risk Management webinar
A look into Project Risk Management including CLP's uplift journey and how to take Smart Risks through aspects such as People, Governance and Process. This webinar was held on 3 August 2022.
This webinar's main purpose was to bring awareness to Project Risk Management and its importance to large and small-scale projects while considering three main aspects: attitude, relevance and know-how which require people, governance and processes to be successful.
Promoting the culture of taking "good risks", clear structure and risk ownership as well as integrating smart risk management into project decision making is vital. For the last 12 months, CLP embarked on a new journey on Smart Project Risk Uplift which was aimed at enhancing practices across multiples disciplines of Mega Projects' risk management.
This webinar delved into the five lessons learnt from the uplift program and provided practical examples. These lessons included:
Enhancing Project culture aspects and how project teams perceive risk management.
Improving the ability to analyse project risks in detail using the Risk Bow Tie analysis.
Setting Risk Appetites to articulate acceptable exposure and to guide the development of appropriate treatment strategy.
Utilising a Risk Focus group to heighten project governance collaboratively.
Eliminating risk blind spots and be more equipped to manage extreme events.
The maturity of the project risk management practice was considerably improved in CLP. It not only provided us a better protection on the project delivery, but also created the discipline in exploring opportunities to achieve better project outcomes.
Speakers:
Joshua Lau
Jimmy Cheung
Joshua and Jimmy have very kindly allowed their presented material to be made available for viewing. The slides on Slideshare and the webinar recording on YouTube is now available in our APM resources area and also embedded below for reference.
Joshua Lau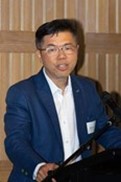 Joshua Lau joined CLP Power Hong Kong mid last year as the Head of Risk. His primary mandate is on uplifting risk management practices across the organisation. Prior to CLP Power Hong Kong, Joshua has worked with EnergyAustralia one of the top three energy companies in Australia, for more than 20 years and held a variety of senior roles, including Head of Risk.
Joshua is a recognised industry leader with an interest in managing corporations' risk exposures across multiples disciplines. He is focused on delivering comprehensive risk management framework, enhancing governance, and facilitating transformation.
Jimmy Cheung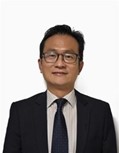 Jimmy Cheung has almost 30 years of project management, engineering and O&M experience with CLP, one of the largest investor-owned power businesses in Asia-Pacific with investments in Hong Kong, Mainland China, Australia, India, Southeast Asia and Taiwan. Currently, Jimmy is the Principal Manager of CLP Group Operations/New Build & Technology providing technical support and oversight of power plant project development including project governance management and project risk management.
Jimmy has recently joined with Joshua in leading an uplift for risk management practices across Hong Kong mega projects in the organisation.

This webinar is suitable for professionals with an intermediate level of experience.

Previous webinars can be viewed on the APM Slideshare and YouTube channels. 
Follow @APMEvents for upcoming event information.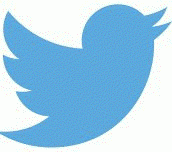 #apmwebinar