SMEs to get access to Network Rail testing facilities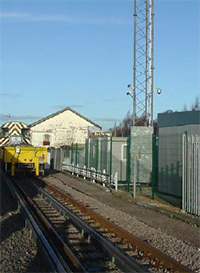 A joint initiative between Network Rail and Enabling Innovation Team (EIT) will provide subsidised testing to small organisations and universities at the Rail Innovation and Development Centre (RIDC) in Nottinghamshire.

Small and Medium Enterprise (SME) companies can get up to two days of a Network Rail engineering experts time and up to five days of access to the testing centre.

The RIDC is a facility for the industry to experiment, trial and develop new rail vehicles, machinery and working practices in controlled conditions.

It provides a training facility for the rail industry to improve skills and develop new processes in a highly realistic and controlled environment.

This cost effective and realistic approach enables a quick response and low risk collaboration with Network Rail providing an honest view of the viability of a product or service.

The voucher scheme is open to SMEs as well as universities to get subsidised testing facility access for a nominal application fee of 750.
It has been introduced to give a boost to innovative ideas and developments for any rail environment.

For more information download the brochure with applications being made to RIDC@networkrail.co.uk with EIT voucher in the subject line.

More information on Rail Innovation and Development Centres (RIDC)