Thames Valley Branch member successfully nominated for the NLI
Tunde Ajia (pictured right), an APM member of the Thames Valley Branch has recently be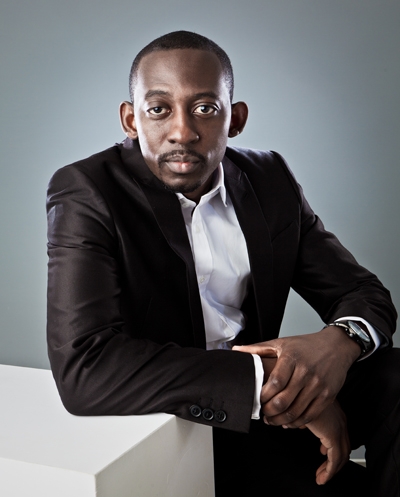 en inducted as an Associate of the Nigeria Leadership Initiative (NLI). These associates are emerging leaders and influencers in Nigeria and the Diaspora. The NLI currently has a network of over 200 Associates globally; all professionals cut across all sectors of industry and from diverse backgrounds. Tunde was lucky to be one of the 25 newly inducted NLI Associates in picked in October 2011.

When asked what I meant to successful for the NLI, Tunde said: As a professional, who is an advocate of young professionals contributing their quota to social change and developmental projects; I feel very elated, inspired and at the same time honored to be found worthy to be selected as an NLI Associate. The NLI is a platform for credible, accomplished and uniquely patriotic Nigerian future leaders to develop and express values-based leadership skills with the aim of assuming a transformative role in the continuous development of Nigeria. 

The NLI was established in January 2006, the initiative is an international non-profit, non-partisan organisation registered as a charity in the United Kingdom, the United States of America and Nigeria. Its mission is to create a growing, global network of credible, accomplished community-spirited leaders, committed to taking responsibility for driving positive change in Nigeria and Nigerian communities.
Annually, emerging leaders are nominated by distinguished individuals and afterwards a thorough selection process is carried out by a management consulting firm select the class delegates that would eventually attend the NLIs Future Leaders Seminar. The seminar is usually a three day leadership colloquium which draws on very inspiring and thought-provoking events such as historical lessons on nation building, speeches from prominent guest speakers (from all walks of life), lesson learning sessions that critically analyse how other once developing nations have evolved into developed nations and lastly brainstorming sessions amongst class delegates. All with the aim of identifying gaps in the developmental process of Nigeria as a nation and empowering us as emerging leaders with the requisite understanding of how we all individually and collectively can effect change.

The theme for the most recent seminar in October 2011 was Thoughts to Actions; Significance to Success .The highlight of the seminar was where the associates class unit identified two projects that were felt would address a pressing need within the Nigerian society.

One of the projects identified was to produce a music video:

The aim is for this to be a song that Nigerians will compose on their own, by directing them to an online portal where they can register their lyrical inputs which would then be screened, the very best collated, consolidated and tweaked to professional standard by one of our class associates who is one of Nigerias music sensations.

We are seeking to ensure the song highlights the expectations the youths have of their government, where Nigeria currently is as a nation and were they envisage it should be in the foreseeable future.
When asked how it felt to be part on the ongoing class projects, Tunde said: It is a thrilling experience working alongside promising and vibrant professionals on our specific class projects; the energy is like that of an agile connection of speed boats.

Collaborative working alongside other likeminded future leaders, to actively promote the process and practice of leadership is an awesome experience, also a viable and sustainable way to give back to the society. Hoping that our actions will inspire others to dream more, learn more, do more and become more.

Above all, as an ambassador of the project management profession; being able to positively transfer project management knowledge and practices as a discipline to other professionals in a social manner is an opportunity I will always welcome and forever cherish.