Be inspired by the future of project management
APM, the Chartered body for the project profession, presents its award-winning Project Management Conference, sponsored by 20|20 Business Insight. The APM conference has a long-held reputation for bringing together the world's most influential and thought-provoking speakers from your profession.
Join us on Thursday 27 April at the Barbican in London as we look at project management for a new generation.
Introducing our final speaker, Rob Leslie-Carter,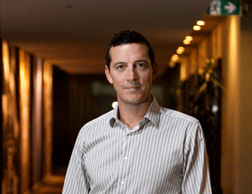 director at Arup, who will look at drivers of change affecting project management across the social, technological, economic, environmental and political domains. He will examine the implications of these for our future work environment, professions and project management, as well as looking forward at plausible client experiences in the year 2040.

Rob will also introduce Future of Project Management, a newly published collaboration between the Association for Project Management, Arup, and the Bartlett Faculty of the Built Environment at UCL, and with crowd-sourced inputs from the global project management community.
Taking some future knowledge management scenarios from FoPM, Rob will look at the liberation of project management expertise, making it freely available to all, and shifting it from 'craft' to 'commons'.

Rob has worked around the world with Arup for 25 years. As well as having held regional group leadership and office leadership roles, he specialises in the planning, set-up, leadership and delivery of complex infrastructure and property projects both on client side and as leader of multidisciplinary teams. His project track record includes the Beijing Olympics Water Cube, the Laban Dance School in London, the New Acton Nishi Development in Canberra, and London's Garden Bridge.

In 2009 the Association for Project Management named Rob in their annual 'Top 10 Impact List', highlighting individuals who have the biggest influence on the project management profession.