The National Sailing Academy: from vision to Olympic venue
A presentation to APM Wessex Branch by John Tweed, CEO of Weymouth and Portland National Sailing Academy, on 20 November 2012 at the Ageas Bowl.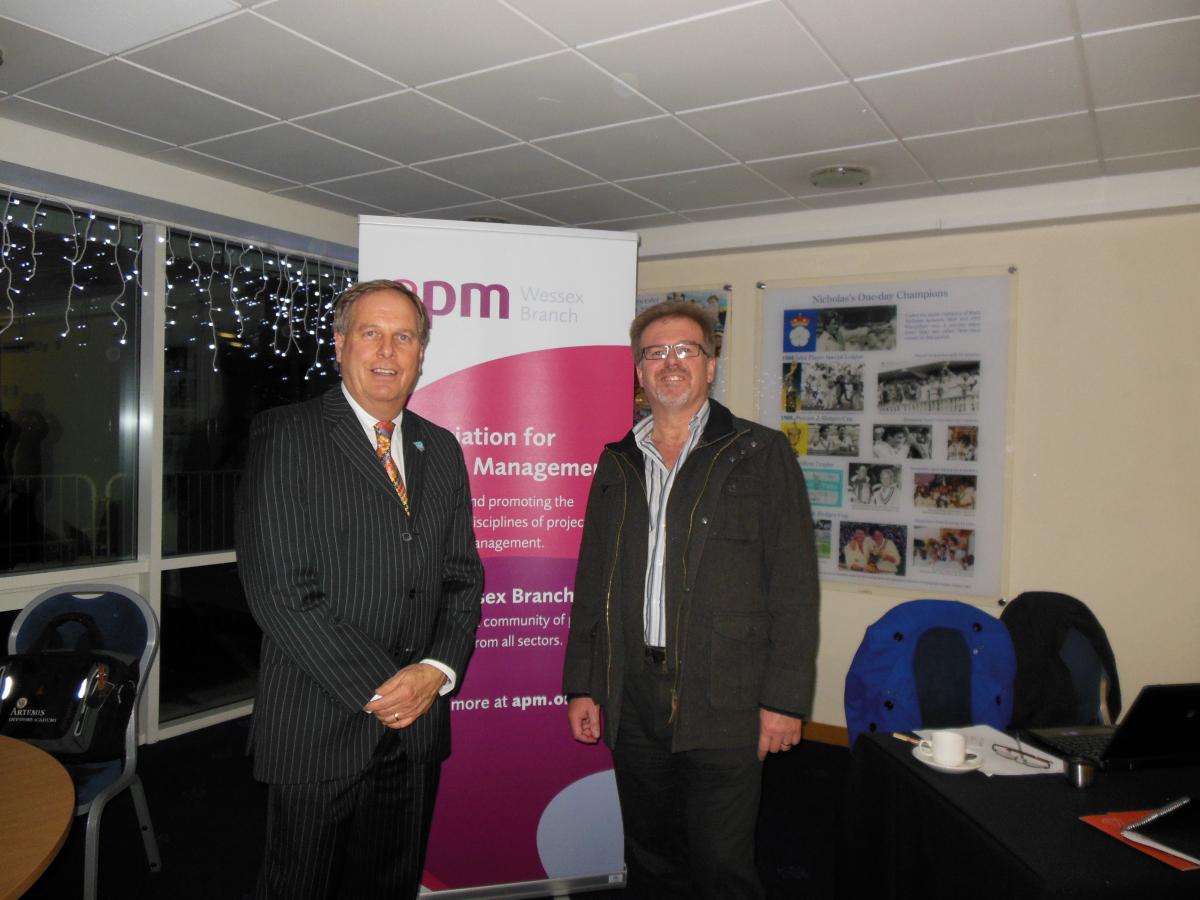 Those of us that braved the storms and M27 knew we were in for a treat as Trevor Marshall introduced the speaker who had been involved with the sailing academy from 1999, through and beyond the Olympics. John had previously presented as the Development Director in September 2005, two months after the Olympic bid was won.

With the glorious summer to mind and our mantra all projects succeed it was great to hear how the highly successful programme had evolved from a vision, through the early funding phase and initial development, had seized the opportunity as an international venue for the Olympics, beefing up the local economy and for team GBR (five medals) and the Paralympics (2 medals and a first Paralympic Gold for GB)! We cheered in unison: indeed this was success, driven refreshingly by a not for profit organisation, presented with understatement (how very British!) and with real legacy. Surprisingly, the Olympic sailing event was by no means the largest sailing event held in Weymouth, we were intrigued.

The not for profit company was formed in 1999, as RNAS Portland ran down, with a view to forming a centre of excellence in the 2,500 acre harbour benefitting clean south-westerlys and a low tidal range. Trials were run for the Sydney Olympics in March 2000 using the white hanger building (backdrop of fuel tanks). The RN base was then sold to the South West Development Agency who gave the new Academy three years to fundraise (8m raised) and obtain consents (constraints of environmental sensitivity etc.) for the new blue building with 320 dinghy parkings. The royal opening in 2005 was timed to perfection ahead of the Olympic vote for London.

IOC requirements were outlined by John. These included an extensive slipway built with 90,000 tonnes of Portland quarry waste, clearance of the fuel farm, increasing the dinghy parkings to 630 and additional pontoon moorings. The Olympic sailing courses included three in the bay, plus a medal course close inshore with vantage points and one course within the harbour. Dean and Dyball was the Main Contractor. Advantage was taken of commercial buy-in for a new breakwater and marina, also housing and a school used for the athletes. John also outlined the issues of providing infrastructure and accommodation where the normal population amounts to 67,000 and, of course, broad-reaching (time to lean to windward) stakeholder management.

So that was the Olympics! But whoa there, the legacy marches on with a growing list of events and both elite and collaborative sail training.

So what were the successes, and lesser successes? John continued:

Tickets sold out for viewing areas (an innovation) and beach participation events (roll on Rio)
Bags of atmosphere with good attendance at free big-screen and cultural events although one festival went into early administration
Park and Ride worked well with 120 buses but numbers were kept down by traffic signs advising of likely delays
Good collaboration including that between local authorities and uniformed authorities which included tiered security arrangements
TEAM GB. Whoopee! A pity that access was limited to the medal awards area and that TV coverage of the Paralympics was limited
Early delivery with opportunities to run up the facilities
Legacy, on-going with talent development and partnerships
Value Engineering (Ed. Savings perhaps rather than VE and a cue for a Wessex seminar) led to reduced quality in the face of salt water, grit and wind strength

Question-time drew out the positive media focus onto the sailing. The key stakeholders were outlined: the eleven strong board which includes current Olympians, Paralympians and former Olympians, the Harbour Authority, Local Authorities, the Regional Development Authority and English Nature with issues about over-wintering birds and endangered mud worms.

Media coverage had focussed positively on the sailing and, treated to a clip from an Irish commentator, we chuckled off back into the dying storm to dream of places on an MOD70 Multihull sailing the globe bring it on!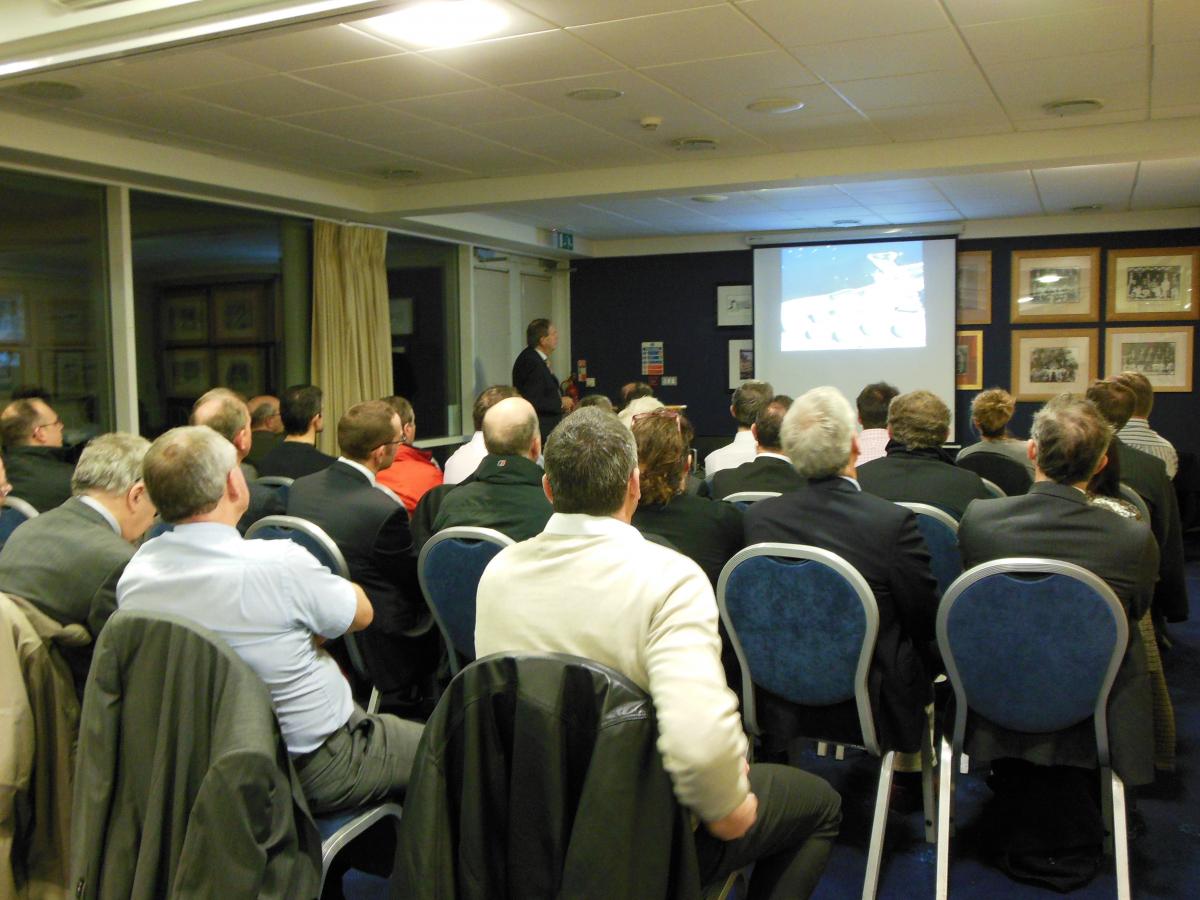 If you would like to hear more about APM Wessex branch events, or become involved with the branch activities join our Linked In page.