The relevance of the Project Management Office (PMO) to project success

I am currently pursuing a masters degree (MSc.) in programme and project management at the University of Warwick. In fulfillment of the degree requirements, I am writing a dissertation, the focus of which will be on the relevance of the Project Management Office (PMO) to project success.

Behind my achievements is a strong desire to learn. Throughout my life, I have striven for academic excellence; always yearning to make the most of my education. I am quite delighted to be so close to achieving another significant milestone in my academic journey. I hope to complete my masters degree this September so I can return home to utilise my knowledge and skills on undertakings that positively impact lives.

In my home country Ghana the main type of projects undertaken are construction projects. The majority of these projects are donor funded. Project management as a discipline is still in its infancy thus most practices are informal and ad hoc. Consequently PMO activities are generally geared towards providing administrative services and support to project managers.

I am interested in this project for two reasons. First, I am genuinely excited by the goals of the project: to establish whether a PMO can contribute significantly to project success and identify which particular functions performed by the PMO contribute most to project success. Second, I think it is really fascinating to understand the different roles and functions that a PMO plays.

In addition to being a practical reference for further education and career related decisions, I hope that this research will help me answer my research questions on the value of PMOs. Also, I hope that the findings of this research will be of great value to the academic community as well as practitioners.
I would thus want to conduct interviews and surveys with programme and project managers who are supported by a PMO to find answers to my primary research question: How does the PMO influence project delivery?

Interested participants can contact me through email at safriyieansah@yahoo.com or alternatively via LinkedIn (my LinkedIn profile is Serwah Afriyie-Ansah) and I will forward them a questionnaire.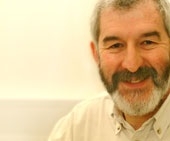 Geoff Reiss, former Chair of the APM Programme Management SIG and contributor to Gower Handbook of Programme Management said I am enjoying working with Serwah on this project in my role as her supervisor. I think she will return to her country later this year with a high quality degree which she will use to make a real difference.

We will all find the results of her project interesting. Whilst it is an academic study, the findings and recommendations might well be useful to all of us.