Social is happening, announced Jonnie Jensen, social strategist at Live+Social. He was addressing delegates in the Evolution stream explaining that it is out there and has already been adopted by millions.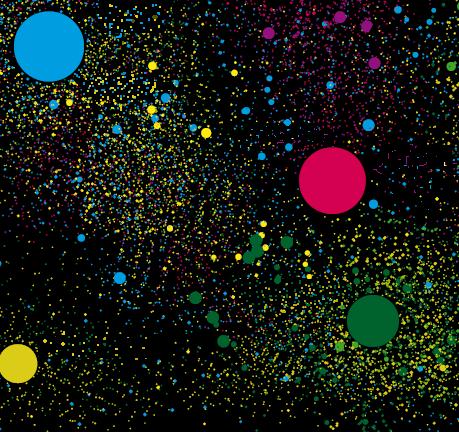 Jonnie (pictured right) was right, and the evidence was right outside the room where he was explaining the rise and rise of social networks. The giant projected Twitter feed on the foyer wall of Kings Place was alive with posts from conference delegates. Whereas it is not a new addition to the APM Conference, it was clearly the most active Twitter feed in the conferences history, demonstrating the growing community of practitioners using social networks like Twitter or, as they are known in the Twittersphere, #pmot.

Jonnie said: The application of social media and technologies in business is the biggest opportunity for improvements since the arrival of computers, possibly the industrial revolution.

He believes the adoption of technologies as soon as possible is vital for project leaders, describing the switch to a more transparent way of working, both internally and externally, as crucial.

Its not about the how, he said. The value of social is in the why. It is a behavioural conversation. Getting people on board with a social way of working will bring transformational and revolutionary benefits.

Yammers customer success manager James Evans agreed. He said that engaging with social leads to increased efficiency. Social is about narrating the way you work, which has a real benefit to project management.

It improves the engagement of the team, the way we work together and the quality of what we deliver.

He added: Social networks have a big role to play in project management but to really understand the benefits you have to try it out. Create a network; start using it and you will see the real benefits.
Social media sushi
Getting everyone on board isnt easy. It certainly isnt a case of build it and they will come, said James.

Jonnie extended the argument saying: Cultural change is hard at the best of times, but were talking tools, technology and the key fact of having to get more personal with colleagues and associates.

The pair explained that, in project teams, a tangible reason to get involved was crucial. Simply creating a social network isnt enough. Project managers need to lead by example, offering clarity of purpose and helping to maintain momentum.

Social media is like sushi, said James. A lot say they dont like it but have never tried it.

To get people to try it and stay engaged, a solid plan of how to communicate and with whom is key. This will also allow you to show people the benefits of this kind of engagement, and they will enjoy using it.

Jonnie said: People respond better when they are fully briefed and involved. If people enjoy their job they do it better.

Jonnie and James presentations followed a special gamification workshop in the morning. Evolution stream chair Fernande van Schelle told Project:

The conversation about social and gamification is an exciting and invigorating one, the presentations were very inspiring.

Jonnie Jensen concluded by saying adapt or die, and I completely agree. Why not get on the bandwagon now before it is too late? As project managers we need to be ahead of the game.
---
This article first appeared in Project magazine. APM members can read all feature articles from Project magazine over recent years by accessing the Project magazine archive.
Non-members can subscribe to the UK's best-read project management magazine for as little as 55 per year (10 copies), which includes access to the Project magazine archive. APM members automatically receive the magazine as part of their membership:
UK: 55
Europe: 65
International: 75
View a sample issue of Project
To order yours now, click "Subscribe" below: