Turning around the performance of Major and Mega-projects webinar
This webinar was held on 27 May 2020. The story of Capital Projects overshooting schedules, budgets and under-delivering on baseline expectations is a repetitive one. The million (or billion) dollar question is "How can we overcome this?"
In this session Vip Vyas:
Provided an overview of the project performance landscape.
Highlighted project delivery blind spots that most projects overlook.
Distinguished what it takes to turn around the performance of a major or mega-project.


Vip Vyas is acclaimed for advising and partnering with Boards and senior management teams to catalyse rapid shifts in the performance of their businesses and projects.
He has over 20 years of international experience, working with major and mega-project teams in sectors as diverse as oil and gas, petrochemical, mining, power, complex infrastructure, FMCG and technology
He has studied Strategy and Execution at the Harvard Business School and is an adjunct at HKU for the MSc Integrated Project Delivery, and Duke CE.
He regularly contributes to INSEAD's Thought Leadership and has been published by Forbes.
His article "Project Leadership at a Distance" will be published in the summer copy of the APM Project Journal.
This event is suitable for professionals with any level of experience, particularly relevant for senior project directors and asset managers.
Vip has very kindly allowed his presented material to be made available for viewing.
The webinar recording on YouTube is now available in our APM resources area and also embedded below for reference.
Previous presentations and webinars can be viewed on the APM Slideshare and YouTube channels. Follow @APMEvents for upcoming event information.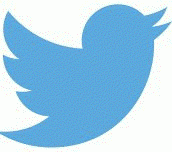 #apmwebinar
APM Body of Knowledge 7th edition reference

Section
Description
Chapter 4
Planning and managing deployment