Using NLP for stakeholder relationship management
NLP master trainer John Cassidy-Rice gave a highly interactive talk on Neuro-Linguistic Programming (NLP) and how it could be used to improve relationships with stakeholders to members of the Midlands branch at the Hilton Garden Hotel in Birmingham, introduced by volunteer Yvonne Rendell.
After an ice-breaker exercise to get the audience chatting, John explored what NLP is – definitions included an attitude ('sense of curiosity') and a methodology ('a behavioural structure that can ultimately be changed').
Arguing that NLP should not be mistaken as being a method simply to manipulate others, John introduced the theme of 'state management', challenging the group to 'choose how you think'. John suggested that being more in control of your own 'state', stepping outside of the 'comfort-zone' and being more flexible will greatly improve your engagement with others.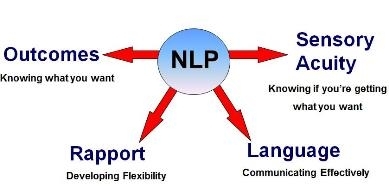 John referred to the 4 pillars of NLP, talking about being conscious of rapport when dealing with stakeholders. To demonstrate how building rapport can help to speed-up your natural ability to engage with people, John set the group an exercise to explore to what extent rapport helped in discussing views and opinions. He also provided practical tips to use in stakeholder 'situations', such as meetings, and showed how intentionally breaking rapport can, at times, be useful.
Referring to language, John explained how telling someone 'not' to do something often has the opposite effect, as the brain doesn't process negative statements (don't run, for example). Far better to communicate what you do want them to do.
John finished the event with a question-and-answer session and directed the audience to his recommended reading list of NLP books (included in the slides).
Senior engineer Dave Malley (MAPM) commented after the event, saying "The NLP event was a fascinating insight into the world of Neuro-Linguistic programming, brilliantly delivered by John Cassidy-Rice, an extremely knowledgeable and engaging presenter. Lots if useful tips and information for further research. Can't wait till the next one."
John's slides can be viewed both below and on Slideshare through the APM Resources page.
Adrian Turner, Midlands Branch Volunteer.