Videos from Women in Project Management National Conference now available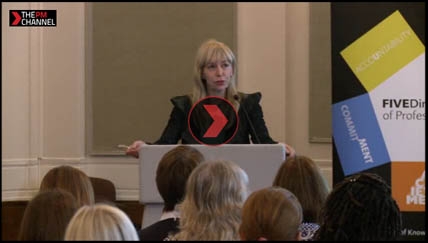 Videos of presentations from the recent APM Women in Project Management (WiPM) Specific Interest Group (SIG) 2014 National Conference & 21st Anniversary are now available.
The PM Channel section of APM's website includes presentations from keynote speakers Baroness Susan Greenfield and Dame Stephanie Shirley.
There is also the opportunity to watch the presentations made by Valerie Mitchell, who led Glasgow 2014's Games Workforce Department, and Dyan Foss who is global managing director nuclear sector at CH2M Hill with more than 23 years of programme management experience.
Founder of the WiPM SIG Jeanette Bilsborough introduced an afternoon and evening hosting a number of inspirational keynote speakers and celebrated figures who have been working extensively both in and outside project management.
Neuroscientist and member of the House of Lords Baroness Susan Greenfield began the keynote note speeches with an inspirational talk about the "Seven Ages of Woman". She explained how findings in neuroscience support gender equality, and how environment and experience are proving as important as genetic make up in human development.
Dame Stephanie Shirley, the final keynote speaker of the afternoon also shared her experiences and tactics as a pioneering business woman in the 1970s in IT when she set up FI Group. She introduced early innovations such as employing women to work part-time, in their own homes, as software programmers that led to the development of software for Concorde's black box.
The first of what is to become an annual conference for the WiPM SIG complemented speaker presentations with a number of workshops and networking sessions.