Women in Project Management January Newsletter 2017
Newsletter contents
1.A look into 2017 from our Chair
2.Introducing the Women in Project Management committee
3.Celebrating Success
4.Women and APM RPP
5.Links we like
6.Book reviews
7.Follow us
8.And Finally…
---
 1. A look into 2017 from our Chair
The SIG have just returned our business plan for next financial year (April to March), we were asked to outline how our objectives support the APM's emerging strategy. We put forward the proposal that WiPM can support the strategy as follows;
Ensure all members and especially women are able to achieve their full potential in their chosen career in Project Management.
          a. Address the imbalance of female representation in decision making bodies of the APM and widen the inclusivity for all minority groups.
          b. Address the imbalance in the numbers of females with RPP and FAPM (and more senior levels in the organisation) in response to APM data and WiPM conference feedback.
          c. Provide advice to APM on actions it can take to help to decrease the gender pay gap in project management professions.
          d. Provide positive role models and strategies from current thought leaders on developing leadership potential, particularly but not exclusively from the female perspective.
          e. Facilitating learning to enhance capabilities through the APM national conference and support relevant events/masterclasses. For example, feedback from our WiPM National conference showed demand for a longer session on negotiation/difficult conversations. This could be the basis of a longer workshop that WiPM could facilitate for a Branch event.


Widen the membership base of APM by individual and by sector.
Support Branch events with our visible presence or by providing speakers or ideas for topics that would be inclusive to all members.


Subject matter expertise for all matters relating to diversity and inclusion
a. Regular newsletters, case studies, articles and blogs.
b. Be a critical friend to APM, contribute to the Investing in Volunteers renewal and lead on potential equality and diversity initiatives when the APM considers it is ready to undertake such an evaluation. (wisecampaign.org.uk – 10 steps)


How you can help
If you have an idea or suggestion or a passionate desire to share your work and experiences with us – get in touch now – we welcome your ideas and articles for publication.  We want to know what our membership are doing, your successes and your stories and we will do our best to promote your work through the APM network.  By contributing to APM WiPM SIG you are supporting the profession and adding to your portfolio for RPP and FAPM recognition.
We intend to deliver our objectives for next year through;
Journal/magazine articles
Regular items to showcase female success stories and those of other minority groups and young project managers. Also highlighting inclusive interventions that have improved project delivery.


Blogs (i.e. opinion pieces)
Regular items to showcase female success stories and those of other minority groups and young project managers. Also highlighting inclusive interventions that have improved project delivery.


Conference papers
This will challenge volunteers to present their work on the national and international stage.


Speaker presentations/participation at branch or third party events
Be ready to provide thought leading speakers on leadership and diversity. Also need to raise the profile of RPP women members and create a forum where they can discuss their concerns and encourage them to push ahead.
Contact us now on WiPMSIG@apm.org.uk and commit yourself!


---
2. Introducing the Women in Project Management committee

The not so newly elected Women in Project Management committee is now in place.  Each quarterly newsletter we will introduce you to members of the committee, what their key responsibilities are and why they joined.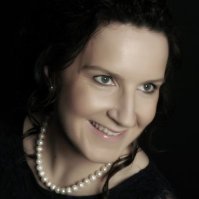 Hi, I am Adeline Daly and I currently work as a Programme Director for Marshall Aerospace and Defence Group, one of the largest privately owned and independent aerospace companies. In my current role as Head of Programmes, I oversee all project management within the organisation, covering complex, international programmes delivering civil, military and commercial aircraft and defence solutions.
Having been a member of WiPM for several years I thought it was time I joined the committee earlier this year and gave something back having attended so many great events in the past. My main aim for joining the WiPM committee was to help promote the profession and broaden the understanding of PM as an exciting career particularly among girls/women. Thus far I have helped out as a scribe for the WiPM conference and am involved in organising a few events – hopefully I will see you at one of these in 2017!
I'm Natalie Deane. I'm a Project Engineer and Project Controls Assistant within the Civil Nuclear Industry. I have only recently begun my career within Project Management in the last few years. I have always worked within Engineering (Oil & Gas and Nuclear) but I was a PA and Environmental Coordinator in a previous life!

I joined WiPM in June/July and my main responsibilities include representing the SIG Committee at events, helping for them to run smoothly and I am in charge of PR/Comms, mostly via Twitter and LinkedIn. The WiPM SIG provides a much appreciated network of women who I can get advice from and learn from, and I hope to influence the future of Project Management for women.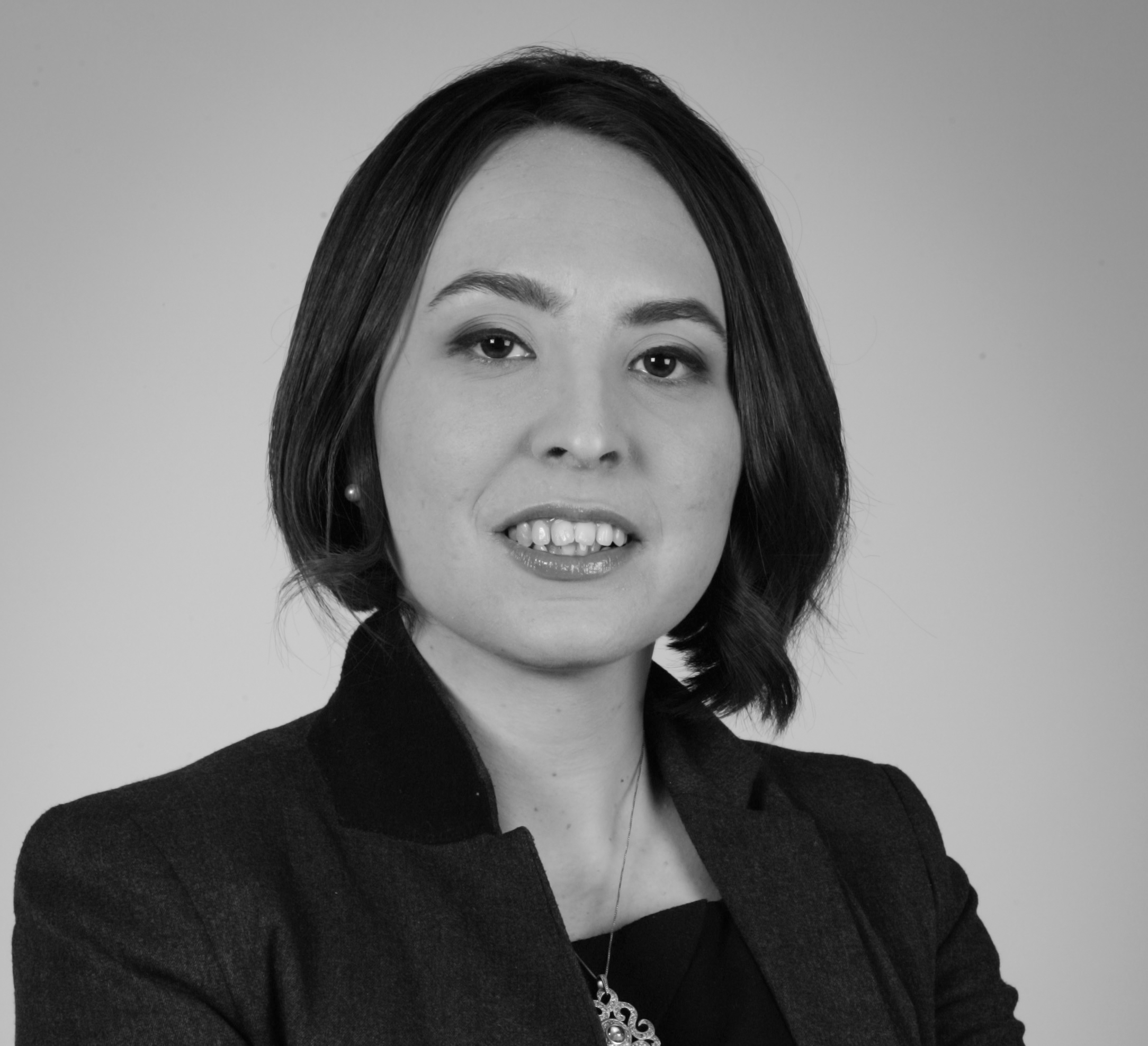 I'm Valentina Lorenzon and I joined the Women in Project Management group two years ago. Being part of the committee is a great opportunity to work with like-minded professionals from a variety of different backgrounds and industries as well as to get involved in a series of activities and events that support and inspire women to develop their career in project management. This year I was also involved in the organisation of the National Conference for Women in Project Management that was attended by over 350 delegates. I am also a member of the Chartered Management Institute's Women in Management network. My day job is as an independent project manager and consultant for SMEs and family businesses with a particular focus on the strategic and people management aspects of a project.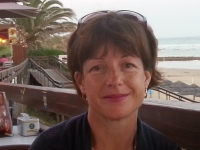 My name is Alison Whitehead and I currently work for Severn Trent as a Business Change Specialist having previously worked for over twenty years in the public sector. As a committee member I have got to meet fantastic people from across all sectors and gained new skills to bring back to my job. I would never have met these people had I not got involved, making some true friends and working on projects that I wouldn't have been involved in during my paid employment. I lead by example with personal commitment to encourage other project managers and business change people to achieve their full potential.
My goals are to embrace every opportunity being passionate about getting involved and sharing my skills whilst learning from others. As an elected committee member I have been involved in two highly successful conferences and coordinated the production of a video to inspire the next generation of women to join the project management community and holding a secretary role. I would encourage people to get involved as you certainly gain the benefits both personally and professionally.


---
 3. Celebrating Success
Hollie Woodard, a WiPM Committee member, has been announced as one of the top 20 most inspirational women in rail.
The Women in Rail organisation have named Hollie Woodard, project manager at VolkerRail, as one of its 20 most inspirational women in rail.
Launched by the organisation for this first time this year, the accolade aims to celebrate women in the UK railway sector who have positively influenced others over the course of their railway career.     
Congratulations Hollie on this fantastic achievement.
 
For she's a Jolly Good Fellow
Maura Launchbury, our Chair, has recently been made a Fellow of the APM, partially in recognition for her work for WiPM.  This is a fantastic achievement for Maura, and she is keen that everyone involved with the Women in Project Management goes for a relevant APM qualification.  Information about RPP coming up in the next section.
WiPM 2016 Conference
In September WiPM held its highly successful 2016 conference and the write up has now been published and the pictures are also available.


---
 4. Women and APM RRP & RRQ
Now that we are even closer to becoming a chartered body, the RPP  standard is more important than ever. At the conference in September we were appalled to under-representation of women amongst the RPP designation. Part of this appeared to be due to lack of awareness of the qualification and in part due fear of the unknown. The APM are addressing this by running a RPP online information webinar on Thursday 11 May 2017.
I encourage you to join in, details via the link.  However we are thinking of holding a pilot one day event to kick start a cohort of WiPM SIG members through their RPP and to give you extra support to complete these essential qualifications. Look out for more info in 2017.  Fixing this inequality is one way of remedying the Gender Pay Gap.
In preparation for the RPP/FAPM event we envisage surveying SIG members so we can understand the barriers they face in starting their application. Then we hope to run a small event that informs and also provide time and space for the individual to think about their approach and start to complete the forms. We have a hunch that finding the time for this might be a barrier to members who have young families or other caring responsibilities and may not have a supportive employer who will help them find the time. We may even run the event at a weekend. Although we support men and women applying for this, current evidence indicates that women will benefit from having an exclusively female environment in which to speak openly about their careers and successes.
For those of you looking to progress your career with the APM Project Professional qualifications (PPQ) we would encourage you to sign up for the PPQ online information webinar, planned for the Friday 31 March 2017.


---
 5. Links we like
Each quarter in the newsletter we will include links to articles, webpages & blogs of interest to the members of our community.  For this Winter quarter our recommended links include:
Why I walked away from my £2.5m job
After 10 years as CEO of a FTSE company, Ruby McGregor-Smith provides her views on why she thinks that working parents should put family first.
Public Speaking
Lynn Parker, Founder and CEO of Funny Women shared a great article on the Linked in WIPM feed about overcoming the fear of public speaking and her top tips.

Project Management
On the resources pages of the APM website there are some great free downloadable guides for members covering all aspects of Project Management.
Resilience
... And finally there have been some great tips posted on the Linkedin ILM group and our favourite is
..... 7 Things You Can Do To Enhance Your Mental Toughness.
We hope that you find these as interesting as we did.


---
 6. Book review
Read any good books lately that you'd like to share?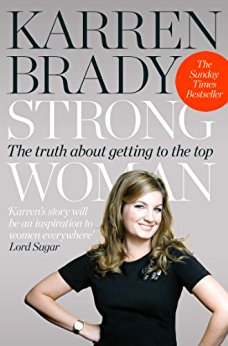 Karren Brady's Strong Woman
This book is a real source of inspiration to hard working women everywhere. Karren's down to earth approach to managing her work, personal life and a serious health issue offers food for thought and practical take-ways delivered in an easy to read book.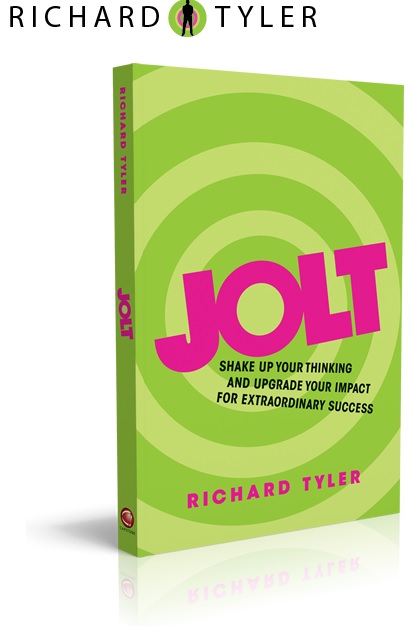 Richard Tyler: Jolt: Shake Up Your Thinking and Upgrade Your Impact for Extraordinary
Richard Tyler's Jolt has been recommended by one of our committee members. Described as being a burst of fresh thinking perhaps this read should be included on your Christmas list this year.  "Jolt dares you to have courage, take risks and push yourself and your business to be extraordinary!" (HR magazine, August 2015).


---
 7. Follow us

You can follow us on social media:
Join the debate on our linkedIn group: APM Women In Project Management SIG
Follow our achievements and celebrate success on Twitter APM Women in @apmwipmsig #apmwipm
We are currently at 700 followers – help us get to 1000 …. 

Let us know your ideas, what you think of the newsletter, our webpages & all our social media channels.


---
 8. And finally...
On behalf of all the WiPM committee members and volunteers, I'd like to wish all readers the very best this New Year.
Jeanette Pope, WiPM committee member & proud editor of our Newsletter