Women in project management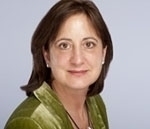 According to a recent APM Women in Project Management specific interest group (WiPM SIG) survey, women in the profession are still tackling the dual issues of career progression and work/life balance.
Project Manager Today, in its September issue, asked the question; has the profession genuinely tackled the issue of gender diversity?
Editor Amy Hatton suggests that the debate may be out of date and that focus should be on the issue of broader diversity.
APM board member Sarah Coleman (pictured top), who was joined by WiPM SIG chair Teri Okoro and Manon Bradley of the Major Projects Association in the debate, said that a SIG for women didn't mean they were struggling to find an equal voice.
The SIG, celebrating its 21st anniversary with a major conference this month, was more about support than equality.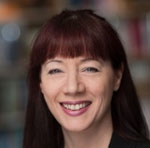 Manon (pictured right) cautioned against recruiting women for its own sake: "My priority is to see major projects delivering better results, and if the evidence shows us that increasing diversity at decision making level can help us to achieve that, then I consider that to be a strategy worth attention."
Sarah added that studies are discovering that women have more of an aptitude for the softer skills of project management: "Although technical skills are absolutely important for the nature of our work, we're seeing a greater emphasis on the softer skills and the research tells us that those are skill sets more generally exhibited by women."
Teri Okoro (pictured below) said reports show that businesses with more senior women outperform their rivals by 42%: "We also know that looking ahead we face skills shortages and we'll be competing with other industries for talent.

"The obvious conclusion is that if we want the project management sector to thrive we need to ensure that we're encouraging the widest pool of talent into the sector."
Changing the narrative in project management is also an issue: "Particularly in major projects there can still be a notion of the project manager or project director as being a hero that parachutes in and "rescues" the project," added Manon.
"We need a narrative that centres more on avoiding failure in the first place, rather than troubleshooting and solving problems retrospectively and in a big way. It's a quieter story but it's a better story."
Diversity as a top-down issue, embedding it within organisational cultures, establishing a voice and more visibility for women and giving them the responsibility for their own development were also themes of the debate. Sarah added: "For me, the real question is: are we prepared to step up to the mark, and to identify and ask for the support we need to do this rather than hang back?"
The future of women in the profession will be the central theme for the 2014 National Conference & 21st Anniversary of Women in Project Management event taking place on the 25th September 2014
Find out more about APM's WiPM SIG and other groups.
Explore the work of the MPA and its activities, including The Portrait Club.
Download the full article published in the September issue of Project Manager Today.