World Class future for project management
APM's award-winning conference, sponsored by 20|20 Business Insight, has sold out a week ahead of its opening at London's Kings Place.
The unrivalled APM Project Management Conference, which attracts hundreds of project professionals from across the UK, will seek to not only raise future standards with the launch of the APM Project Professional Qualification (PPQ) but also explore just what it takes to transform the project profession into one recognised as being world class.
Featuring thought-leading speakers including Steve Elliott, head of transition & project services at Thames Tideway, and Isabel Dedring, former London deputy mayor for transport at GLA, the conference will delve into how in a competitive, globalised and connected world, the profession goes beyond good practice to world class when delivering change.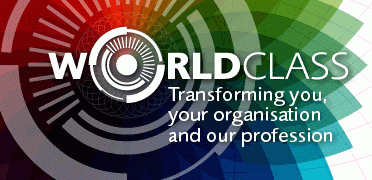 With the launch of PPQ also featuring at the conference, the profession will gain a structured pathway into project management designed to thoroughly examine and recognise project professionals with the capability of delivering successful projects.
Its launch also addresses the current skills shortage and provides the next step in producing a much needed talent pipeline to undertake the vast portfolio of work currently being tackled in the UK which saw £1.25trillion of investment last year.
For those attending, multiple streams will be taking place throughout the day providing a rich choice of sessions, so it is vital to plan your day to ensure you get the most from the 2016 APM Project Management Conference. The Organisation stream is sponsored by Projectplace and a full schedule is now available.
For those still wanting to attend, there is a waiting list that you can add your name to.
Post-conference materials including presentation slides, video interviews and more will be made available after the event. If you would like to be notified when these are available, please register your interest.