Member resources
As an individual member of APM, the chartered body for the project profession, you receive a wide range of benefits. These benefits are designed to enhance your professional status, improve your career prospects and enable you to contribute personally to the development of the profession of project management.
APM knowledge resources include: 
Latest Webinar
Welcome to the APM Real World Project Management Series.

This series of free to attend live webinars is exclusively available to individual members of APM. Running on a monthly basis the series will draw on the latest findings from industry research and publications to tackle the issues and emerging concepts prominent in our profession today.
The series has been designed so members can stay up-to date with the latest techniques for successful project delivery. Concluding with Q&A sessions, members can leave with all their vital project management questions answered.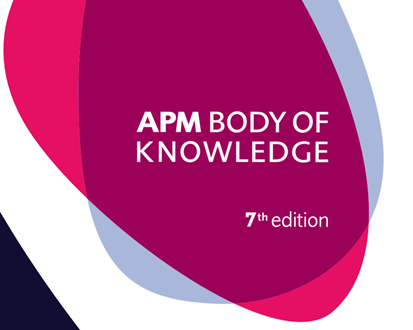 APM Body of Knowledge 7th edition
The APM Body of Knowledge 7th edition is a foundational resource providing the concepts, functions and activities that make up professional project management. It reflects the developing profession, recognising project-based working at all levels, and across all sectors for influencers, decision makers, project professionals and their teams.