THE GOLDEN THREAD
A study of the contribution of project management and projects to the UK's economy and society
The objective
There is increasing recognition that projects and project management are no longer confined to the traditional domains of construction and heavy engineering, and large capital investments.
Instead, project management can be seen to be a 'golden thread' helping to drive quality, efficiency and the effectiveness of strategic change in all sectors and organisations, ranging from the contributions being generated within local schools and charitable organisations through to central government and major technology programmes.
---
How to cite this research
PwC. (2019). The Golden Thread: Launch Report. Association for Project Management. https:doi.org/10.61175/YBVR8678
KEY FINDINGS
The research concludes that those employed and working as project managers – the profession – make a significant contribution to the UK economy, with approximately 2.13 million FTEs employed in the UK project management sector and the profession generating £156.5bn of annual GVA. This represents 7.9 per cent of UK employment (FTEs) and 8.9 per cent of UK GVA.

STUDY RATIONALE 
This study is an attempt to test an assumption: namely that the size of the project profession in the UK is significant and growing. The 21st century has continued to witness a surge in the recognition of the role and importance of projects to the economy, society and environment. As organisations strive to get to grips with the digital age, as the need to innovate becomes critical for success and as the drive for projects to become more effective and efficient escalates, the demand for projects to be designed, managed and directed by skilled project managers has become fundamental.
EXPECTED CHANGE IN PROJECT MANAGEMENT WORK
For the most part, businesses across all sectors were optimistic about the future of project management. Fifty per cent of our survey respondents expected that the number of projects they undertake would remain at a similar level over the next three years and 40 per cent predicted growth in project-based activity.
This PwC analysis confirms APM's most recent salary survey, which showed rising confidence and optimism within the profession despite the wider organisational and economic challenges.
Expected change in project management work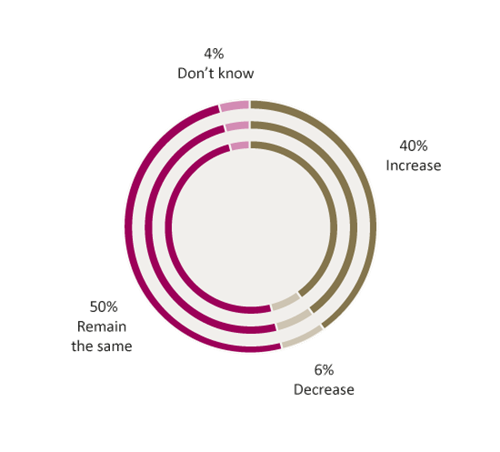 Expected change in project budget size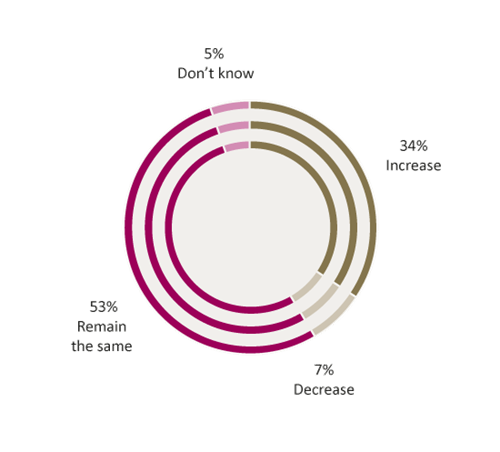 RECOMMENDATIONS
The research team recognises that this report is just beginning to scratch the surface of an important area that needs to be better understood. It sees this as a starting point for ongoing and further research and exploration and hopes it will act as a catalyst for a call to action in a number of key areas:
For UK PLC to actively and clearly recognise the value of projects and project management to the economy and society. The UK's senior leaders and decision makers, government and academic audiences need to support APM in the promotion and resourcing of the profession going forward.
For APM, with the support of its members, to consider undertaking a follow-up analysis at sector level to explore the growth opportunities and challenges faced by organisations, large and small, in key sectors.
For universities, colleges, training providers and large corporates to work closely with APM to map and close the skills and talent gap and to develop appropriate mechanisms to create an effective talent pipeline to fulfil this growing capability requirement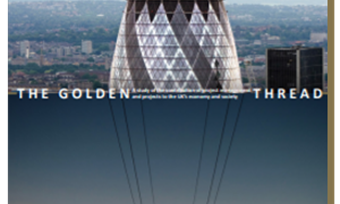 How to cite this research
PwC. (2019). The Golden Thread: Launch Report. Association for Project Management. https:doi.org/10.61175/YBVR8678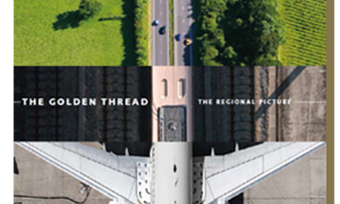 How to cite this research
PwC. (2019). The Golden Thread: Regional Report. Association for Project Management. https:doi.org/10.61175/EQJW5580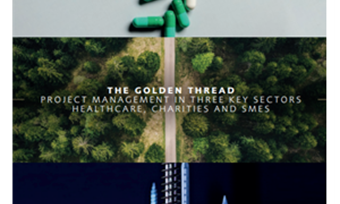 How to cite this research
PwC. (2019). The Golden Thread: Sector Report. Association for Project Management. https:doi.org/10.61175/AVOH7436