Calling all Project Managers: how you can support the wellbeing of your team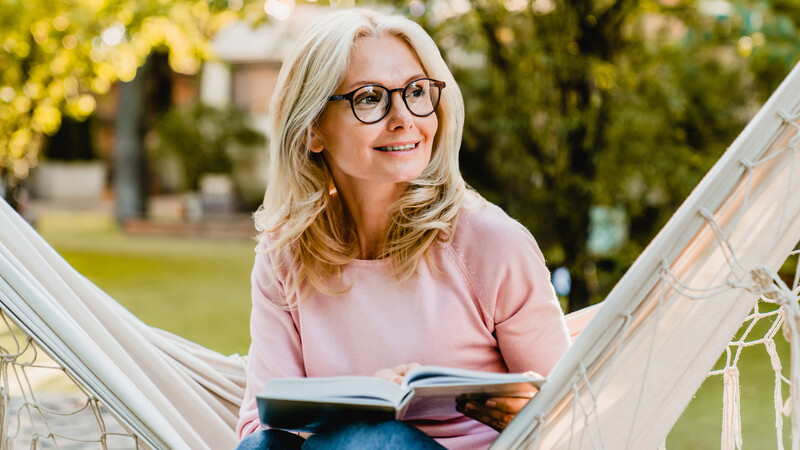 Project Management can be high stress work. Us Project Managers (PMs) have to constantly multi-task, juggle competing priorities, manage difficult team dynamics and hit strict deadlines. We are expected to not just manage our projects, but also to lead our teams. The sources of stress can be multiple.
However, once you step back from the realities of the day job, you will see that as PMs, we are uniquely placed to prioritise wellbeing and promote stress reduction on our projects which can help the team and ourselves. Apart from the creation of project management tools, we don't generally have specific outputs in the same way that our colleagues in design, content creation or engineering do. Our principle job is to make projects run better — to establish processes, remove barriers and in doing so, reduce the likelihood of underperformance and achieve success within our teams.
Tight deadlines and budgets are often cited as major sources of stress and overwhelm. As PMs we are usually involved in projects from inception, and so have the opportunity to make sure timeframes and costings are reasonable and alleviate this as a source of stress. Ineffective communication and collaboration often creates intense high pressure working environments. PM's can help reduce this as a source of stress by setting up effective communication strategies and appointing high performing, collaborative teams. Spotting the early signs of stress and burnout in a team is key to maintaining project progress. PM's are in charge of monitoring and reporting on team performance and therefore can intervene with coping strategies when things get tough.
So, on World Mental Health Day 2023, how can we — as project managers and leaders — better support the wellbeing of our teams?
Challenge unreasonable project aims & objectives
One of the most important roles of a good PM is setting a project up for success. This can include challenging unrealistic timeframes, budgets or objectives. Help your client get key metrics right from the start and you will alleviate a lot of future overwhelm from your project.
Appoint a high performing team
This includes going beyond finding the best people for the job and thinking more holistically around how personalities will work together, collaborate and innovate. It includes making sure the right level of resource is appointed and that you undertake a skills audit across the team to eliminate scope gaps which can be major sources of last minute stress.
Establish a compelling vision
Having a clear and motivating vision is like having a magnetic force that draws the team to the overall end goal while a compelling vision aids in collaboration and minimises conflict. When things get stressful and decisions needs to be made under pressure, coming back to the vision helps keep a team unified where division or dispute might otherwise arise.
Create a suite of PM documents with the team
Make sure your PM management tools (communications plan, document control systems, change control processes, etc) are clear, concise and specific to your project and team. Make sure these are of high quality and easy to use. A PM tool is only useful if it's helping the team — bad PM tools often result in frustration and wasted time.
Give regular and timely feedback
Part of our job includes motivating the team. If praise is due, give it. If someone has gone above and beyond, acknowledge it. If a milestone is hit, celebrate it. Similarly, if someone is underperforming, address it. Have the tough conversation quickly to bring the individual back to the collective effort and avoid conflict.
Retain a holistic, independent view
As PMs we need to be able to step out of the detail, avoid distraction and keep the team focused on the end goal. We should also be able to forecast intense periods of work, manage them accordingly and allow the team downtime in between. We need to keep the team moving by setting clear expectations so they can prioritise and avoid overwhelm.
Identify and remove obstacles
Having the wrong expertise, tools or experience can be exasperating and demotivating. As PMs we need to be able to spot obstacles and remove them. This can include technical matters such as training and development, physical matters such as tools and software, or soft skills such as communication or leadership.
Look after yourself
This should arguably be bullet number one. Remember that emotions are contagious. If you are stressed out, your team is more likely to be stressed out. And whilst a certain level of stress for a short period of time can be good, high levels of stress over long periods of time negatively affect performance, morale, creativity, innovation and health. By prioritising your wellbeing and setting healthy boundaries for yourself, you create an environment where others are able to do the same.
Project Managers are perfectly placed to be wellbeing ambassadors where they can help establish and maintain healthy, high functioning teams. We can help a team avoid stress and overwhelm by ensuring projects are set up right, united by a common vision and monitored closely. We can help our teams anticipate and manage periods of intensity. And importantly, we can lead by example and manage our own wellbeing so we set the precedent for others to do the same.
BuiltWell Project Management provides high impact project management, leadership development and wellbeing training. Reach out to Founder & Lead Instructor Rachael Keeble to discuss how BuiltWell can help your PMs level up.
You may also be interested in: