Change changes: the conference run-down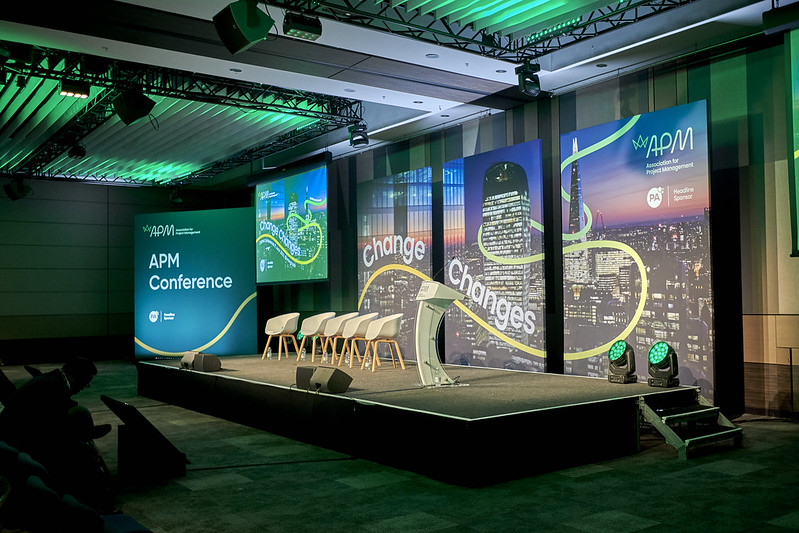 Last month, I was privileged to attend the APM's Annual Conference, entitled 'Change Changes'. I must admit, at first, I thought the title a little 'motherhood and apple pie' eliciting the immediate response, "well, of course it does!"
Then I thought about it more and it dawned on me that this is a conundrum that we, as project professionals, encounter all the time. A good deal of organisations and customers try to differentiate between project management and change management, to the detriment of both aspects. Delivering projects and programmes is all about delivering change, or else what's the point?
As a panellist, panel chair and lead of PA's delegation, I didn't have as much opportunity to attend individual sessions as I would have liked, but those I did were incredibly insightful and entertaining. Of particular note was the keynote speaker, Carmel McConnell, who reinforced the need to think of change in baby steps. So often we want to make impactful change quickly, thus driving resistant behaviours, whereas taking things in measured increments can ultimately lead to greater success. Permission to celebrate the little successes is vital for everyone's well-being.
I was honoured when I was asked to be part of a panel discussion on the social benefits of projects and, whilst not an expert on social value, it is my firm belief that we should look at every opportunity to understand where projects make a societal impact and promote these wider. This is where the wider understanding of what delivering projects successfully means for us all and the need to prioritise and professionalise the skills required. My panel colleagues, Dr Jo Jolly, Jo Stanford and James Beard, were excellent thought leaders and stimulated much discussion and opinion; I learnt a lot from their views.
The great thing about this conference was much of the content revolved around real discussion, through workshops, facilitated topics or panels, and didn't feel like just a one-way broadcast event. I think, in general, attendees preferred that approach as it generates a feeling of collaborative understanding and sense of purpose. In the networking intervals there was a genuine 'buzz' in the venue as the topics stimulated debate and old colleagues met up (I bumped into several people I hadn't seen for years!).
The final panel session, that I had the honour to chair, notably brought together the APM and PMI with a pledge to work more closely together to understand where there is the need for coherency and to clarify any necessary differences between the two organisations for the benefit of all project professionals. We look forward to the fruits of their labour.
You may also be interested in: