APM's Change Changes Conference: Purpose Matters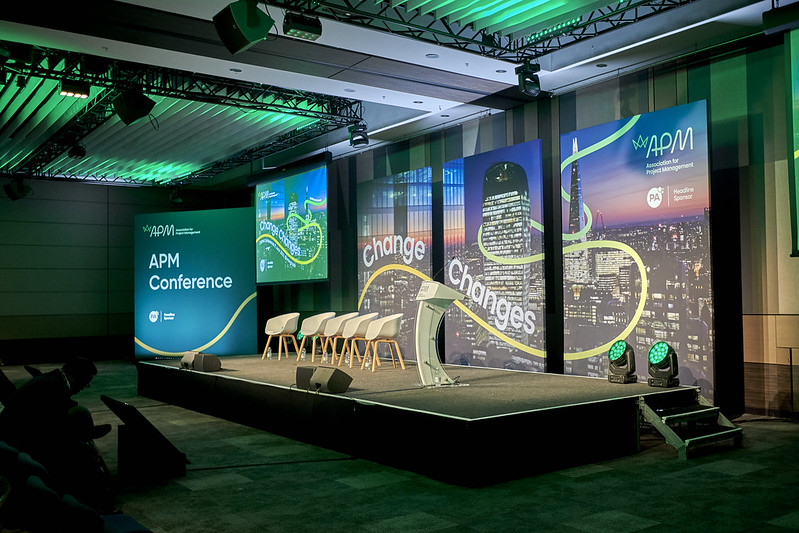 Carmel McConnell, the opening keynote speaker of APM's Change Changes conference, set the theme for the day's multiple discussions: the power of purpose. McConnell, a project professional and founder of charity Magic Breakfast (that provides schoolchildren with a free breakfast), gave an inspiring speech that resonated deeply with her audience. Having passion, purpose and a plan for every project — and looking after yourself and keeping yourself happy — is the secret to project success.
Find purpose
"How can I get a swim in this week as well as achieve my second [project] milestone?" she asked the audience. "How can I make sure that all my stakeholders feel engaged? Well, is there a big purpose — is there something that's going to really work for everyone? Is there a really nice, clear understanding of how this work is going to make the world a better place?"
"If you've got that combination of being able to understand 'the big why', and it motivates you and you care about it, and it brings people with you — and you are taking care of yourself and you are asking that question of your team", then you'll be able to achieve big things, McConnell insisted.
Go outside your comfort zone
"All of you have action that you can unleash. You have not got to your full potential yet. There is never a best time to take action in line with your values outside of your comfort zone, so take it today. That alignment of passion, purpose and the planet is powerful…. Be true to yourself even if it takes you outside your comfort zone," she urged the audience.
Do some soul-searching. "If you're in a place that is doing something that you don't care about, then that's really useful data and you need to do something about it, because the people who are not aligned with the passion, the purpose, the plan wherever they are working, then it's hard going. There are 17 million project managers in the world right now, and there are two to three million new project manager jobs every year. This is an area where you can write your ticket when you take action in line with your values, even when you go outside your comfort zone."
How Projects Can Act as Drivers of Social Benefits
Should projects and programmes portfolios include specific goals for social benefit by default or as an additional extra and if we want to do that how do we do that, were some of the questions discussed in one of the first panel discussions that followed McConnell's inspiring start to the day.
Dr James Beard, Technical Director of Social Outcomes at Mott MacDonald; Jo Stanford, CEO of Healthcare and Project Change Association; Dr Jo Jolly, Deputy Director, Head of Project Futures at the IPA; and Paul Bradley, a Principal Consultant at PA Consulting; picked up on McConnell's call to action to change society for the better.
"Everything is touched by projects," said Jolly. "The UN's Sustainable Development Goals should be actions for all our projects. We can do these things if we want to." Bradley agreed, but explained that, "social value feels like a bolt-on at the end [of project], when actually it should be fundamental to the whole project… We want to do the right thing — be fair, get rid of inequality. One mistake is to presume that it needs leadership from the top; don't think that they know more than you do."
The 'Big Why'
Coming back to McConnell's emphasis on having purpose, Beard urged project professionals to "Start to think about 'the big why'… By focusing on this we can ground ourselves in a social benefits way." The big challenge, he suggested, is how to measure the benefits of social value. Stanford argued that there are ways to measure social benefits; "the problem is how you review and evaluate it when you can't evidence how well the benefits have been achieved. Work needs to be done on cross-fertilisation between the project and operational teams so that outcomes become part of the business plan", she explained.
Intangible benefits and negative impacts
Bradley highlighted the difficulty of appreciating the intangible benefits of a project, when typically 30% of benefits can be seen [being the tip of the iceberg], and 70% left below the water. "How do we get at that?", he asked. Stanford reminded everyone of looking out for the unintended negative impacts of a project. "You fix one problem but sew the seeds to create a problem in another area." You need to look at system complexity, she urged, particularly when it comes to of environmental and social impact. "How do we know we don't create a negative impact elsewhere?", she asked.
Beard reminded the audience that, "Measurement stops us doing something. If you can't measure something, then you can't do it."
You may also be interested in: