Grand designs and defining project success
"70 per cent of projects fail!", or so I am told. I'm sure that there are few other stats out there that paint an even worse picture. Are things really that bad? Are we really that incompetent at delivering projects? For an organisation that awards post-nominals based on our ability to demonstrate competence, is there something amiss? 
What is failure really?
Wait a minute, what is 'project failure'? Or perhaps a better question, what is 'project success'? Well, the APM have handily provided a definition for 'project success' on their website, which states that:
'A project is usually deemed to be a success if it achieves the objectives according to their acceptance criteria, within an agreed timescale and budget.'
So, based on this definition, if we spend a little bit more money than we planned to and/or run a little bit over on our timescales and/or the quality is not quite as good as we would like then the project is a failure. If this is true then I can understand why it is said that 70% of projects fail, but something still doesn't seem right to me.
If you were to build your dream house and planned to move in by Christmas but didn't finish till the summer, have you failed and set to be disappointed for the rest of your days? What if it cost 2% more than your budget, but you were still able to fund it? Or you did move in by Christmas but the colour scheme in the guest bedroom wasn't quite what you wanted?  I would consider this a success, I have my dream house after all.
In a previous edition of Project Manager Today, Dr Brendan D'Cruz asked the question 'Suppose a project is delivered within its constraints, but is then not used as it was intended or does not deliver the expected benefits. Is that actually a successful project?'  So if you built that dream house, on time, to cost and to the acceptance criteria (i.e. A success by the definition above) but could not move in because you could not afford the mortgage repayments and had to sell, is that a success? I don't think so.
Redefining 'Success'
So if our definition of project success doesn't work, is there a better one?  If there is, I think it will be one that is based on benefits rather than outputs, one that talks about being 'timely', rather than being 'on time' and one that aims to be 'cost effective', rather than on 'budget'. 
Do you think project success seems more achievable with a definition of success based on benefits, timeliness and cost effectiveness?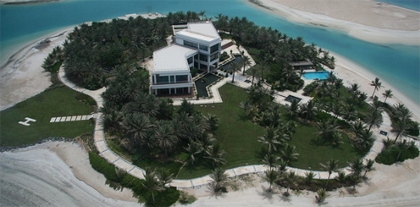 Photo courtesy of Tom Olliver via flickr.