How can project managers lead for better collaboration, innovation and supplier engagement?

In our previous blog, Things leaders need to do to ensure success and stakeholder value we discussed the supplier's contribution to sustaining the 'value chain'. In ambiguous and increasingly dynamic markets, strong collaboration between organisations within the supply chain has never been more vital. But how effective can project managers be at leading this, from either a customer or a supplier point of view? And does this ensure collaboration, timely delivery and can mutual value be obtained? Here are our top tips:
1. Do your homework on the organisation. Understand the culture and history of any potential supplier, and whether they align with the values of your own organisation. Know how they work – is their competency and skill all in-house? Or do they regularly contract out some or all of it, and if so, to whom? Is there a strong set of relationships further down the supply chain or is it transactional? If you work for a large organisation that already has experience of working with your potential supplier, find out how their staff have responded to past 'failure', and whether there is evidence of continuous improvement, and working with the customer in so doing. Perhaps insist on named individuals supporting your work.
2. Select the right commercial service. Business to business (B2B) innovation is becoming more strategically important for economies and organisations to evolve services and products at pace. For project professionals, governance, participation and intellectual property form key parts of the 'innovation architecture' when selecting the right organisation and commercial arrangement. Harvard Business Review highlight a "four options to collaborate" model which offers projects advantages and disadvantages – this helps in managing risk and selecting the right type of partnership.
The key factor for governance is who defines the problem and selects the solution? In the hierarchical form, a specific organisation has this authority, and the advantage here is being able to control the direction of the innovation efforts and capture more of the innovation's value. In the flat form, these decisions are either decentralised or made jointly by some or all collaborators; the advantage here is the ability to share costs, risks and technical challenges of innovating, potentially leading to a greater and more mutual incentive between partners.
3. Reference expected ways of working to specify standards or methods. Once we agree governance and participation from a strategic perspective and the right delivery model is selected, we need to work hard on stakeholder management, communication and fostering a collaborative environment. Innovation must include the user; without the user's feedback, the project will risk providing a solution not fit for purpose or requirements being outdated or superseded – ensure suppliers know this. A blended working environment can be beneficial; it brings contractor, user and supplier expertise closer together to smooth out communication. Tools such as Kanban are valuable for remote working teams to communicate issues and limit work in progress.
A good way to develop trust between suppliers, project delivery teams and users is to work together to deliver early value. Get a friendly, supportive customer to help pilot and test the emerging capability. Piloting is vital to test the product development, and for supporting it with operational continuous improvement – otherwise development is not really very agile. A friendly customer's user can also help identify unexpected benefits in benefit mapping: The true value of the product is often not appreciated until released, nor future opportunities.
4. Set the right tone and culture. Project leadership is vital when setting the right tone in a commercial relationship. Emphasise value from collective learning and service improvement from operational reviews, whilst still ensuring quality product delivery to time and cost. As leaders, we must encourage and foster the collaboration environment and culture. Without the right environment and culture, B2B collaboration and team working conditions can decline, reducing morale and team performance which impacts project success. As a project leader, think about how you're engaging, the tone being set and what environment is being created.
5. Promote a growth mindset. Avoid suppliers with a fixed mindset so that only the suppliers who work in the open make it to work for you. Test strategies should specify how learning from re-work should be handled and reported.
Wherever possible, iterative or agile product development and delivery should be used to adopt emerging technologies and developing customer operating models. Delivery schedules should allow for sufficient prototyping and testing 'in alpha' to ensure the risks, costs and benefits of a particular approach versus the alternatives, are clearly understood and accepted. Make it clear that you want to be involved in development reviews.
6. Ensure there's enough time for co-creation. During innovation, delivery methods become a factor when determining when the potential value could be released. Allow time for development and changes. Waterfall is notoriously difficult in releasing value incrementally; delays in hierarchical and bureaucratic processes inevitably delay the value being released. If the project is waterfall, make sure you have enough time. Hybrid or agile delivery methods are often more manageable when releasing incremental value to users, even if in pilot environments that can later be expanded to provide a refined and superior service. You can bring the users closer to the programme, enabling change and iterative development to be achieved quicker which increases successful outcomes.
7. Put delivery expectations into a business context. Specifically build in commercial requirements for the service level, service integration, and the Continuous Improvement and Knowledge Transfer expected throughout the contract. The response to those agile development 'failures' should not be a blame game. It should be an effective joint analysis of the incident and an exploration, through effective joint problem management, of what customer and supplier could do to avoid the problem occurring next time. Operational impact of service quality should always be uppermost in customer and supplier thinking.
8. Don't overdo it. The development approach should enable incremental release of value, to reflect the expectations of overall benefit realisation over time. Think about how suppliers can be incentivised by improving the quality of the service or product over time, rather than how to penalise them when designing key performance indicators.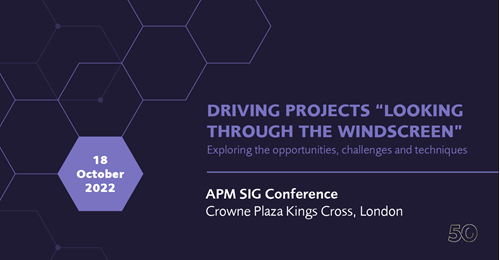 You may also be interested in: