Managing accelerating change
A key challenge facing business leaders in the current economic environment is the ever-increasing rate of change. This is driven by globalisation, rationalisation and the disruptive use of technology. Most businesses are struggling to deal with a rate of change well outside their leaders' experience, but which the Millennial generation are familiar with (Figure 1).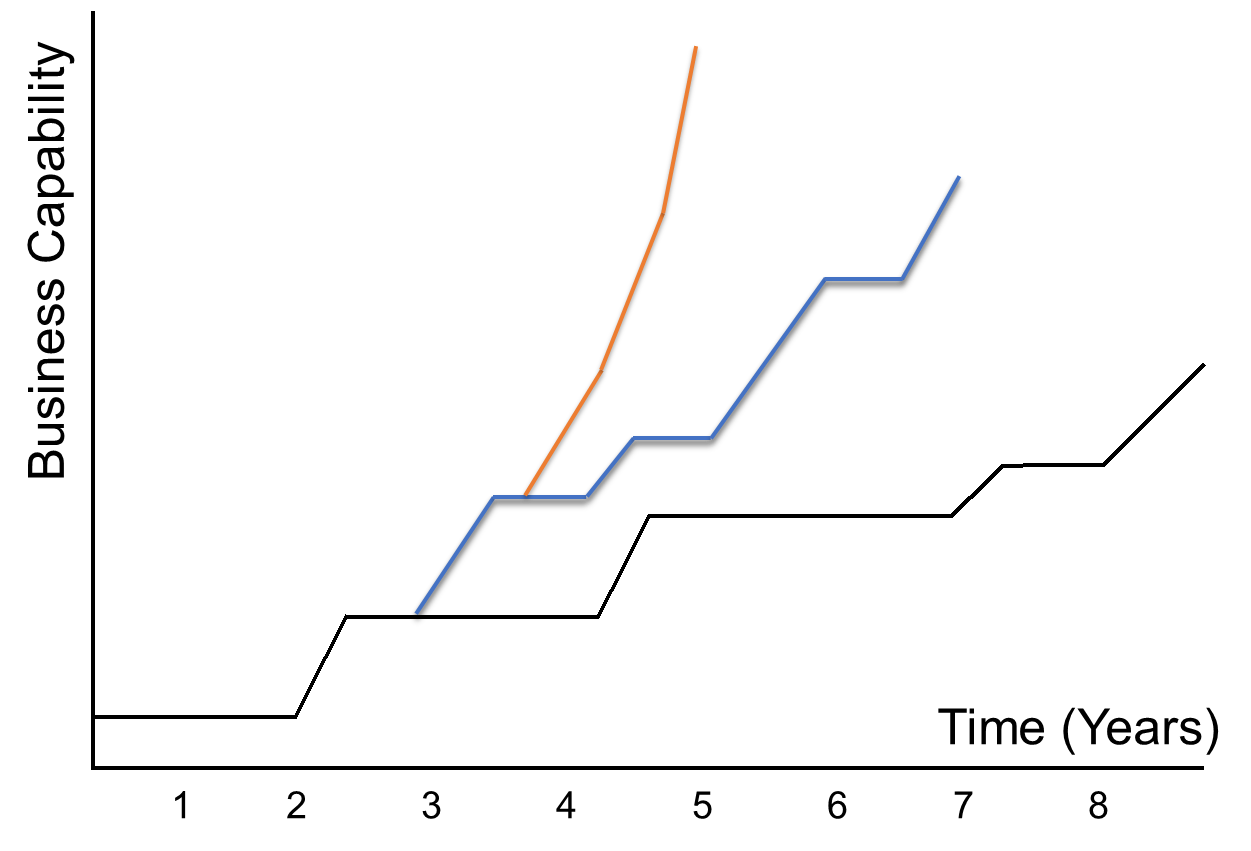 Distinguishing "efficiency" from "effectiveness" is critical - effectiveness relates performance to achieving goals; efficiency relates performance to the use of resources. There is no point in being efficient if the change is not effective i.e. the goals must be achieved to deliver any benefits. Cost represents a mixture of capability and waste. Benefits from cutting waste are reduced by cutting capability. Successful organisations improve effectiveness by investment.
How can an organisation deliver more change, more economically? By focusing on the effectiveness of change first, then improve the efficiency of change progressively. Delivering "the right changes, right" demands:
Effective change governance – choosing the right changes to invest in
A deep understanding of the problem and solution implications – delivering the right solutions to solve the right problems
Governance of change
As the discipline of project management has developed and matured, it has split into three tiers, Portfolio, Programme and Project (Figure 2).
Portfolio management is seen as a continuous process, funding change that implements corporate strategy. Programmes are temporary activities, managing uncertainty to deliver the capabilities, outcomes and benefits that realise corporate strategy by commissioning projects and other activities. Projects, in this model, have reduced responsibility for managing uncertainties and delivering benefits, being focused by their parent programme on delivering specific outputs that enable the programme's outcomes.
Defining the right solution
Once the right problems to address are identified, the right solutions must be chosen, reflecting a thorough understanding of the nature of each problem, its complete scope, and the implications of the solution selected. Often solutions appear sound until tested in use!
Systems Thinking is a discipline that seeks to understand each problem comprehensively, especially the dynamic interaction between solution elements, including people, to foresee all the implications and prevent unsuitable solutions being designed and built. The Association for Project Management Specific Interest Group on Systems Thinking, collaborating with INCOSE (UK), the Systems Engineering professional body, has produced the following model (Figure 3), showing how the professions interface in the typical V-model of change.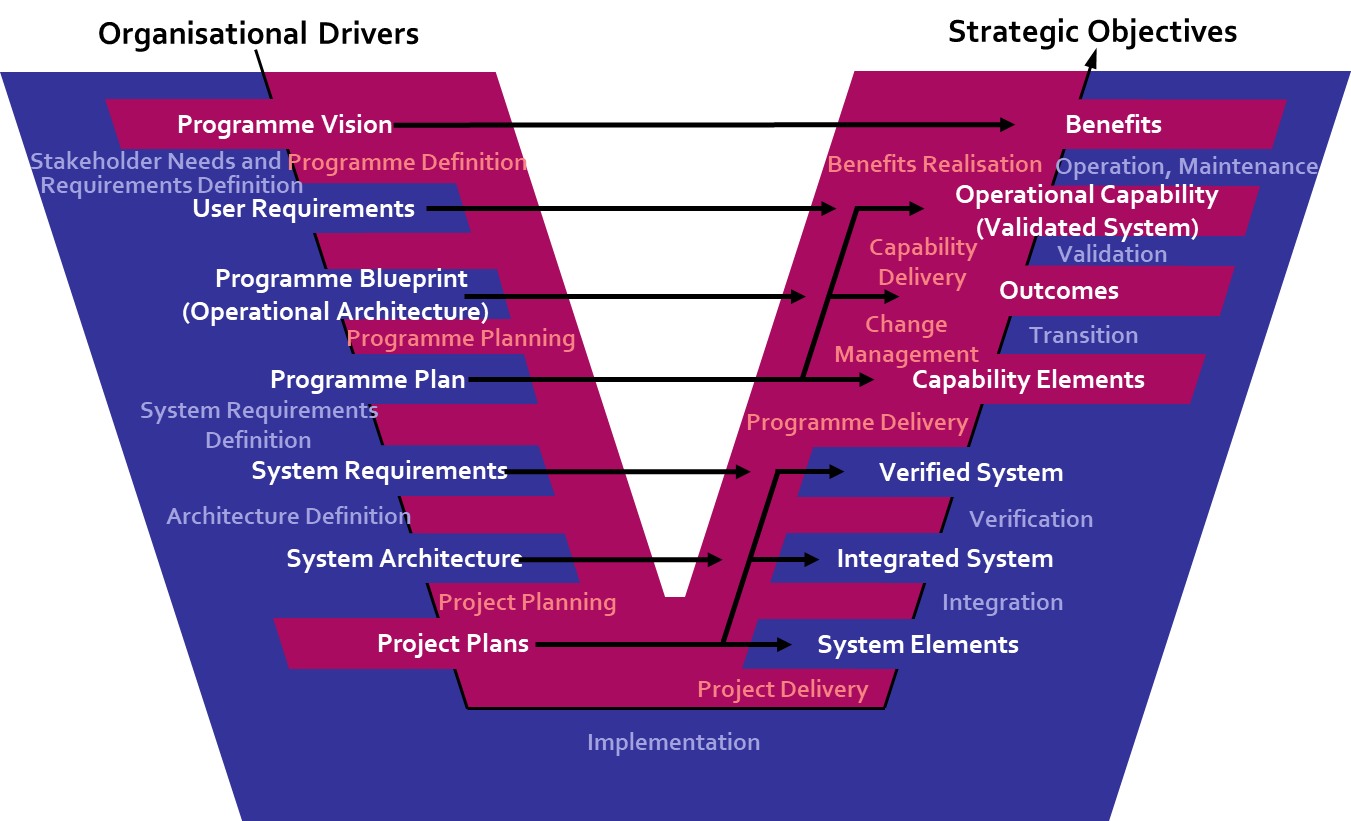 Figure 3 Integration of project management and systems engineering
In classic waterfall project methodologies, the very last activity is acceptance testing, which often reveals that the solution isn't quite fit for purpose, especially in software development (also London's Millennium Bridge and the opening of Heathrow's Terminal 5). Formal "Agile" methodologies use incremental development to validate the requirements step by step. Avoiding developing solutions to invalid requirements saves time and cost, and incremental development can allow earlier delivery of benefits (Figure 4). However, incremental development isn't an option for many major projects – for these, Systems Thinking is invaluable.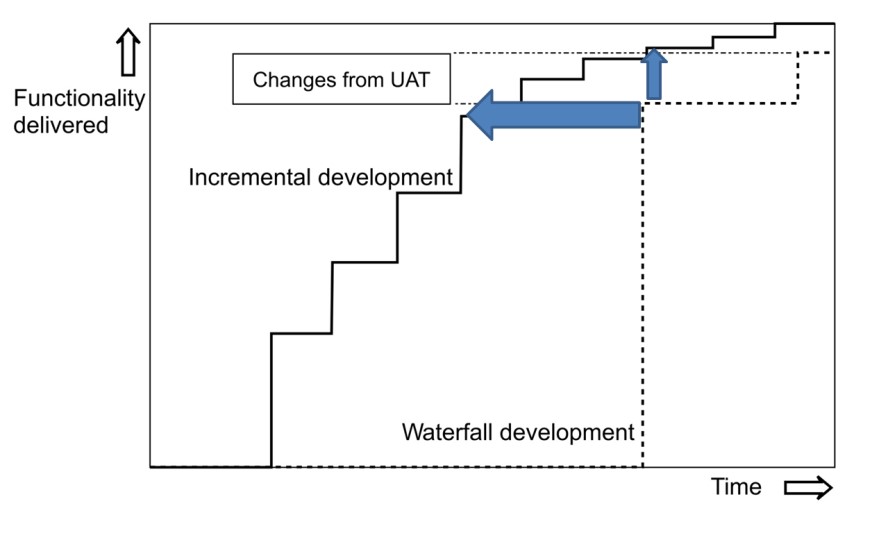 Figure 4 Benefits delivery by waterfall and Agile projects