Social media for strategic communication in megaprojects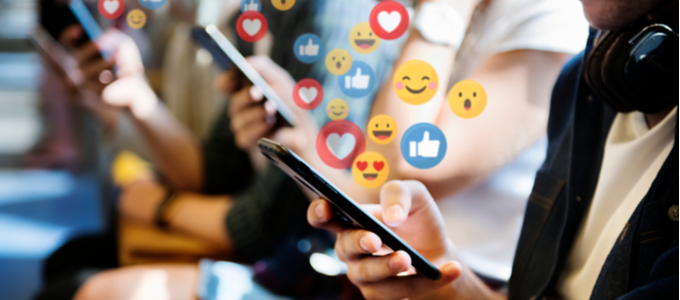 Megaprojects have huge environmental, social, economic and political implications for countries. These projects receive a lot of attention from the community, and in the modern era, most of this is channelled through social media. Many megaprojects maintain a social media presence to reach out to various stakeholders and create a favourable narrative for the project. In this blog, we highlight three ways in which megaprojects use social media and the implications of such use.
Engaging using social media
In several megaprojects, the public relations office solicits, listens and responds to comments and queries raised on their social media pages, thereby engaging the project community. In one of our studies on a metro rail project in India, we observed that the community actively participated in discussions that varied from mobile application features to availability of feeder bus services. Currently, there are no formal procedures or guidelines for using social media to engage with the community stakeholders. However, megaprojects with large geographic and socio-economic spreads (industrial corridors for instance) can use social media to effectively engage with the project community and various stakeholders when face-to-face engagement may not be possible. By using social media to enable discussions and communicate with the community, megaprojects build transparency and trust.
Framing using social media
Social media can also be used as a strategic tool to propagate specific issues and hide others. In our study, project advertisements rendered pictures and walk-in animations of stations, their surroundings and metro rail coaches through social media to portray the project as a safe, clean, environmentally friendly and fast means of transportation, beneficial to the city. The relatively high fares and the construction disturbances that the project would cause were understated or ignored in social media discourse. Progress photos posted by the project team on social media represented only positive news around the project and not accidents, delays and other criticisms. The project was effectively framing its own story on its terms through social media to create a positive message with the highest probability of being noticed, processed and accepted by the community.
Branding using social media
Social media can also be used to subtly shape concurrence, consensus and communication from stakeholders regarding the project. We observed several social media communications that were used to brand the project in an inclusive and positive way, for example posting:
photos of eminent personalities and celebrities visiting the project sites;
the celebration of regional and national festivals;
the project's corporate social responsibility activities;
organising medical camps; and
offering complimentary rides to school children.
Through such communications, the project team encodes a culture of national and regional sentiment in the project thereby fuelling community pride associated with the project. Clear and positive branding using social media results in community members recognising and advocating for the project, often defending its decisions.
A new and informal way that a project can interact with the community is through social media; using different communication forms, such as words, pictures and videos. Videos of the inauguration, glossy images of a city landscape with the project at its centre, and enticing language are all useful when engaging with stakeholders and also help frame and brand projects.
Social media is only one of the technological ways, along with email, Building Information Modelling, WhatsApp, to interact with stakeholders in multiple ways, often shaping technology use and stakeholder behaviour. Have you used social media on your projects to interact with stakeholders, and do you think it's something you'll use in the future?
We are conducting more research on how social media and other ICTs are used differently by different projects according to the project's needs. To read more about our work, check out Branding and governmentality for infrastructure megaprojects: The role of social media which was awarded the 2020 Association for Project Management Paper of the Year Award.
You may also be interested in:
Image: Rawpixel.com/Shutterstock.com
---
This blog is co-written by Dr. Johan Ninan, Professor Ashwin Mahalingam, Professor Stewart Clegg and Professor Shankar Sankaran:
Professor Ashwin Mahalingam is a Professor in Civil Engineering at the Indian Institute of Technology Madras.
Professor Stewart Clegg is Distinguished Professor in Management and Organization Studies at Business School, University of Technology Sydney.
Professor Shankar Sankaran is Professor in Organizational Project Management at School of the Built Environment, University of Technology Sydney.