Why the first image of a black hole is relevant to project management

*Update from 2021, the EHT collaboration have a new view of the black hole in polarized light; a great feat for the science community.*
The ground-breaking news the Event Horizon Telescope (EHT) collaboration released earlier this week is going to change the way space has been observed from the moment our eyes looked up to the stars. The photo of the supermassive black hole Pōwehi was released on Wednesday 10 April and is truly amazing; it has improved immeasurably our understanding of deepest space and it has truly proved a triumph for project management on an epic scale. APM's latest research, the golden thread, reveals professional project managers are fundamental to everything we do – playing a vital role in shaping and delivering projects, even projects as big and as a complex as the EHT. This image has us thinking about the exquisite project management that was needed to achieve such a feat and the new skills project professionals need to incorporate into their expertise to successfully deliver projects.
A project as massive as observing the environment of black holes required global coordination with over 200 researchers from Africa, Asia, Europe, North and South America and 13 stakeholder institutes. Projects are becoming increasingly globalised and team work won't necessarily come from the people who sit in the same office as you or work in the same organisation; they can be all around the world. International communication takes dedication – and communication is a vital skill any project manager must have and continue to improve.
Moreover, growing technology and advances to virtual workspaces means learning how to manage and coordinate in a way unlike before – with our rapidly digitalised world, it's 'easier' to connect across continents and understanding how to handle technologies that aid that is vital. The EHT project involved 11 telescopes in different parts of the world utilising developing technology. The telescopes synchronised their data with atomic clocks which timed their observations; an immense task requiring flawless coordination. Then data was converted into an image using computational, digital tools developed by the EHT collaboration.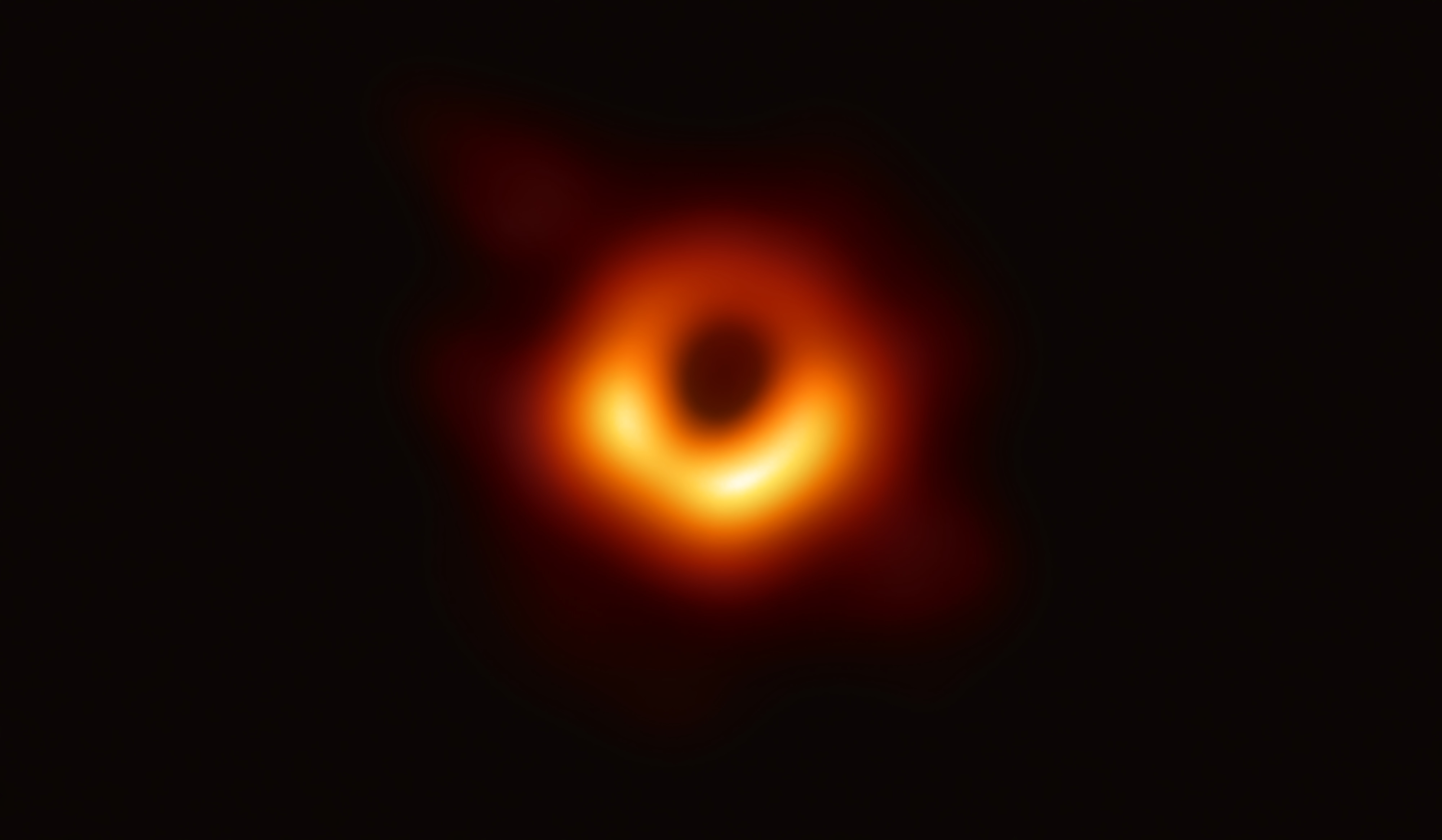 Credit: Event Horizon Telescope Collaboration
Technological advances are not only changing the way projects are managed but also the outcomes of those projects. This is clearly shown by the EHT achievement which is not only the first ever black hole photo that's hitting media headlines but the ultimate project goals and the ongoing benefits of the collaborative effort. It's clearer than ever that learning about new technologies and being creative can benefit project goals, whether it's creating a telescope the size of the planet using multiple telescopes, or learning how to use new software to coordinate and manage data.
Deadlines and 'getting on with it' help keep projects moving, but patience is also a key to managing a project, especially one that aims to make history. The EHT team spent years reviewing previous data and preparing to mount all the telescopes at the supermassive black hole targets and use atomic clocks to record the timing of the arrival of signals. Then even after these week-long observations in April 2017 when conditions were finally perfect, more patience was needed to process, review and understand the enormous data. Each person involved devoted years to the effort, united by a mutual scientific vision. Remembering the project goals and the benefits of the project helps team members stay on track and practising patience in the frustrating delays that occasionally occur, will certainly be valuable.
Keeping up with globalisation and technological advancements has become vital and updating skills to embrace these advances cannot be ignored. The EHT mission is an ongoing megaproject – big, complex, costly and integrated with evolving technology, and the success of it hinged on coordination between teams with exceptional project management.
Image: Ehrman Photographic/Shutterstock; https://eventhorizontelescope.org