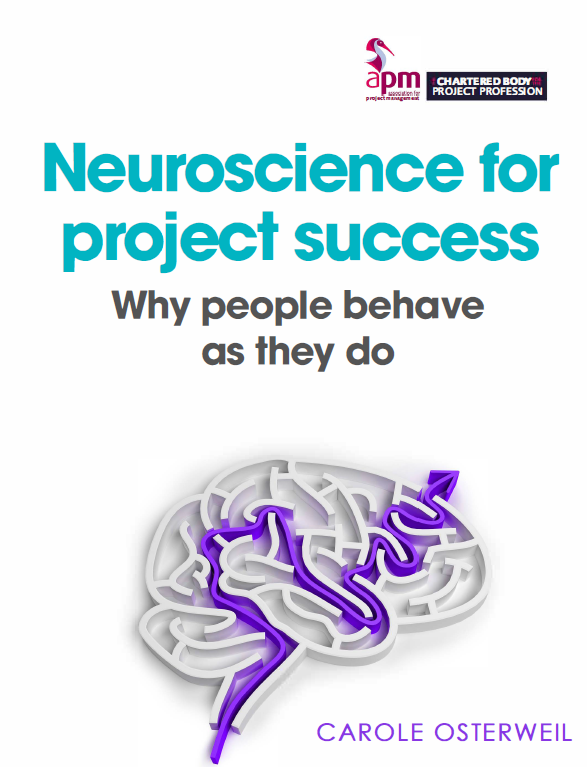 Neuroscience for project success: Why people behave as they do
APM members can claim 10% discount on hardback and paperback publications by using code APMMEM10 at checkout. Plus, FREE member digital copy downloads on named titles. Not a member yet? Join us
Description

Imagine understanding how the brain works. What if you knew what drives emotions, behaviours and decision making – in you and others? If all actions were informed by knowing why people behave as they do, how would it impact project success? 

Carole brings the magic of brain science into the reality of teamwork and projects using examples from real project professionals and explanations from some of the foremost brain, behavioural and social scientists.

This book takes the project professional into the science and practice of brain science on projects. It also creates a framework of practices and behaviours that will help any project team perform to a higher level and experience greater wellbeing.
Details

Paperback: 246x189mm, 160pp, 2022
Author: Carole Osterweil
Publisher: APM
ISBN: 978-1-913305-17-8
Reviews

You must agree that projects, which by definition produce a unique outcome, are bound to deal with risk and uncertainty.  Also, my definition of project leadership, getting work done through others, means that as a project leader, you must understand and influence people. 

Put those two together and you have a very good reason why this book is so fundamentally important if you want to be a project leader, especially in today's world, in which the planning and scheduling aspects of project management can be so easily automated.  What cannot be automated is the ability to deal with those "others" who are accomplishing your project's success.  Carole Osterweil has made the neuroscience of projects accessible to you.  This is exceedingly and increasingly valuable.  Think of the times when these aspects of your project arise:

A decision must be taken under stress and time constraints
An intense negotiation within or outside the team must go well
You must engage with stakeholders
It's important to build cohesion in your team despite conflict
A safe environment must be established in which it's fair to raise issues

From my decades of experience in hundreds of real projects, these things happen.  A lot. In fact, in my role at Boston University's graduate Project Management program, I am often asked to help students find jobs or to advance their careers.  This means I am in tune with what employers are seeking.  Most, if not all of the elements from list above, well-covered by Osterweil's book, show up frequently in job advertisements for the best project jobs. Not coincidentally, these attributes are increasingly part of the new definition of projects as a 'system for value delivery'.  They are also descriptive of the servant leadership behavior that is now a major thread in the APM Body of Knowledge, 7th edition and in APM standards. Employers and standards-setters know how important this is.  This book will aid you in your job, your career, and your career advancement, while also helping to attain project success.

Rich Maltzman, PMP, Master Lecturer, Boston University

---

"With this book, Carole brings the magic of brain science into the reality of teamwork and projects using examples from real project professionals and explanations from some of the foremost brain, behavioural and social scientists…"

Ruth Pearce, The Project Manager Burnout Coach, Member of the Advisory Board of the Institute for Neuro & Behavioral Project Management and author of Be a Project Motivator

---

"What makes the difference between success and failure is always 'the people stuff'. Most of us don't understand why people behave as they do as individuals and, crucially, as teams. We know that stressful environments and experiences lead to poor delivery and poor mental health... Carole provides actionable advice, skills, tools and case studies for practical, mindful results."

Keith Leslie, Chair of Samaritans in UK & Ireland and author of A Question Of Leadership

---

"Fact:

1) Managing change is complex.

2) The human brain is the most complex entity in the known universe.

Unfortunately, few project and programme managers seem to connect the two facts - and then wonder why their change projects fail.

This book explains how to practically manage the complexities of human behaviour in a project environment. Read it and deliver!"

Stephen Carver, Speaker in Change and Crisis Management at Cranfield University School of Management
Author bio

Carole Osterweil is a project troubleshooter and coach who's on a mission to bring an understanding of how the human brain works to the world of project management and business transformation.

Carole's pioneering approach is informed by over 20 years as an educator and consultant at Ashridge – Hult business school; her experience as an international project leader endeavouring to Walk in Fog, and her training in psychotherapy and the arts. Now based at Visible Dynamics, she also coaches on the UK Government's Project Leadership Programme at Cranfield University.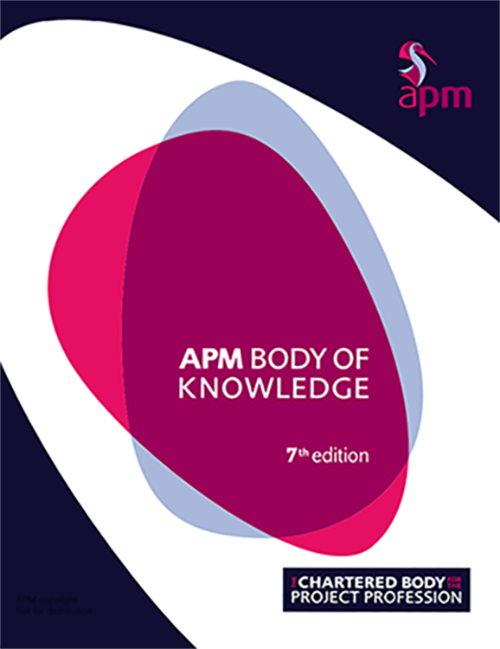 APM Body of Knowledge 7th edition