Age no barrier to success for APM's newest Fellow
Thursday, 15 July is World Youth Skills Day. As part of our celebration of young and emerging talent in the project profession, we spoke to Craig Scott, 28, about what becoming a Fellow of APM means to him.
Craig Scott, Qatar project manager at Eurofighter GmbH, began his career as a project professional aged 16 with a business administration apprenticeship in the project management function of BAE Systems. He became a Chartered Project Professional (ChPP) in 2019, before setting himself the goal of becoming a Fellow member of APM (FAPM); a goal he accomplished in May, aged 27.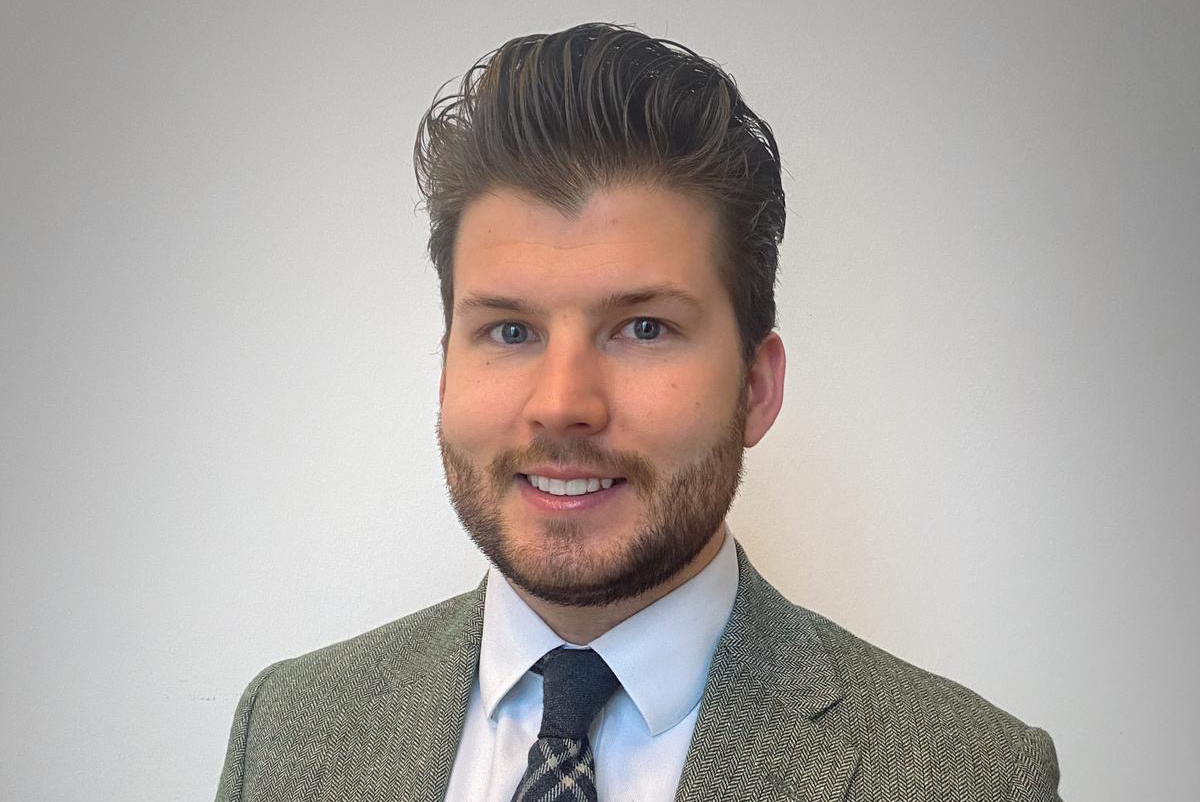 APM Fellowship recognises those who have made a significant contribution to the profession as a practitioner. Applicants must demonstrate experience in project, programme or portfolio-related roles, or a key control or enabling function, in order to become a Fellow.
Describing the achievement as 'a real honour', Craig now aims to further develop his skills and experience, guided by his application for Fellowship.
He said: "The application for Fellowship is very robust. There are a lot of different elements. It makes you think about what you've achieved but also about what experience you don't have. For me, that includes things like public speaking and original research. It's made me think about how I can gain those."
Craig cites future opportunities to learn, progress and give back to the profession as being his main reasons for pursuing Fellowship. To this end, he is becoming more involved with APM Specific Interest Groups (SIGs) and hopes to one day become a member of APM's Board of Trustees. He said: "Being a FAPM has definitely opened doors for me in terms of professional networks. I hope that, long term, it will give me a competitive professional advantage."
When asked if his age has ever led to misconceptions about his experience, he said: "I have encountered a few negative comments over the years. It took me time to build up resilience to that. Project management can be quite an intense environment. Having someone to talk to can help a lot.
"I'd urge people not to assume that they know someone's background because of their age. I'm really keen to show young people that comments insinuating inexperience because of age shouldn't get you down."
If you're interested in applying for Fellow membership of APM, you can find information and guidance here. Other membership grades are available for project professionals at all stages of their career; each with their own unique benefits. Discover more.
Skills development: recommendations for young project professionals
The APM Project Management Salary and Market Trends Survey revealed that 47 per cent of project professionals felt a significant challenge facing the profession in the next five years is developing the required skills and talent pipeline.
We asked Craig what skills he'd advise young professionals to focus on.
Resilience – "Project management can be quite a high-pressure environment at times. I was 16 when I got into the profession but was expected – even at that age – to contribute to high level work. Conflict resolution and resilience training will be useful for building confidence."
Forward planning – "I'd really encourage colleges and universities to encourage more young people to work towards achieving chartership because it makes you much more rounded as a professional. When I first started in project management it was all about time, cost and quality. So when I was preparing for my ChPP application, there were a lot of aspects of project management that I'd never really considered. Developing plans early on will pay dividends."
Cultural awareness – "Every country and organisation has its own culture; differences in ways of working, interactions and perceptions. Young professionals should consider impacts of these differences at an individual level, but also how other cultural environments might affect other individuals, particularly in a project team."