APM announces new Deputy Chairs
Association for Project Management (APM), the chartered membership organisation for the project profession, has appointed two new Deputy Chairs from among its Board of Trustees, to help deliver its strategic goals and fulfil its charitable objectives.
Dr Jon Broome and Sue Simmonite have taken on the role of co-Deputy Chairs. The pair will support APM's Board, staff members and volunteers in taking the organisation – and the project profession – forwards. The pair were voted into the role by their fellow Board Trustees.
Duties will include deputising for Board Chair, Milla Mazilu, at certain meetings and representing APM at events where the Chair is unable to attend.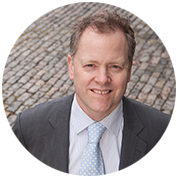 Dr Broome has volunteered with APM for over 20 years, being a former chair of the Contracts and Procurement Specific Interest Group (SIG). He is Managing Consultant of his own company, Leading Edge Projects Consulting Ltd, has been involved in several start-ups and is a published author.
He said: "I'm pleased to take on this role. It's an honour that other members of the Board have elected me to this position. I've done a lot of facilitation in my career and I have skills in organising and chairing meetings in in a way that results in outcomes. Also, as a trainer and speaker, I'm hopefully able to talk about APM in detail and with enthusiasm to the membership, as well as externally.
"My passion when it comes to APM is helping it develop its learning materials and methods of delivery. My aspiration is that one day all our learning materials become available on a digital platform so that people can access whatever they want, whenever they want, how they want."
Sue Simmonite is the Global Project Management and Control Director for BAE Systems. She has worked for the company for nearly three decades, gaining experience across a range of complex projects in different sectors, cultures and geographies. She is also a Fellow member of APM and been a Board member for just over a year.
She said: "It was very humbling to be appointed as one of two Deputy Chairs of the APM Board of Trustees. I'm looking forward to providing support to the Chair and fellow Board members, but also providing a challenge where appropriate to ensure that the decisions we take are fully explored from a range of perspectives. Together, we're diverse in our thinking and approach which brings refreshing insights to our discussions. I intend to continue to support the Board being an inclusive yet challenging space to take APM forward."
"By nature, I am inclusive and empowering in approach, aiming to support the Chair in engaging a wide range of views to support our Board decision-making. With a wide-ranging career in Project Control and Project Management in a highly challenging and complex project-based sector, and a day job role that's focused on developing project management and control capability in a global organisation to new levels, I bring real-world experience of the opportunities and challenges the profession faces."