APM: Building a reputation to be proud of
Results from APM's membership satisfaction and perception survey are in and they make for positive reading.
Member responses to the survey reflect the effort APM has made over recent years in growing and building an association fit for the future.
Headline figures show a significant increase in positive ratings when compared to the 2014 survey, with three-quarters of all respondents rating APM positively overall. What's more, there was an eight per cent growth in those who rated APM as an 'excellent' organisation.
Overall, the survey found that members largely described APM as professional, knowledgeable and informative. When compared to 2014 the biggest improvement was non-members' perception of APM's credibility, which grew by an impressive 11 per cent.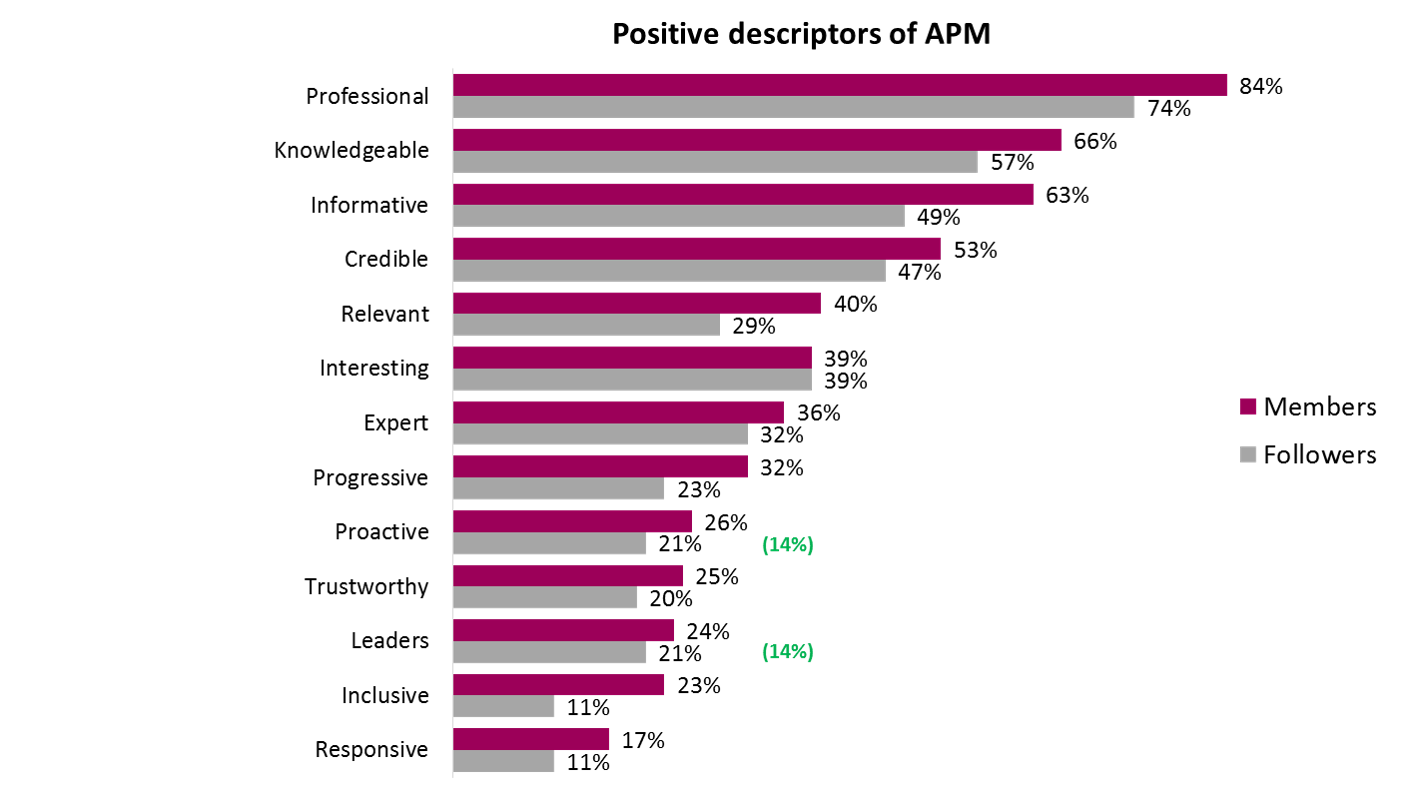 APM is in the process of growth and transformation as it became the Chartered body for the project profession in April 2017. Ongoing work through digital transformation and social media campaigns will help to demonstrate a thriving and modern association, which members agree will strengthen the impression of the profession further.
Over a quarter of our members have had direct contact with APM in the last two years and a staggering 84% rated the quality of the response highly. We expect that with ongoing developments to streamline our renewal and membership processes this number should rise, which is good news as the survey shows 9 out of 10 respondents are likely to renew their membership.
Respondents cited membership of a Chartered body, professional development and status and recognition as key reasons why they continue to renew their membership year-on-year.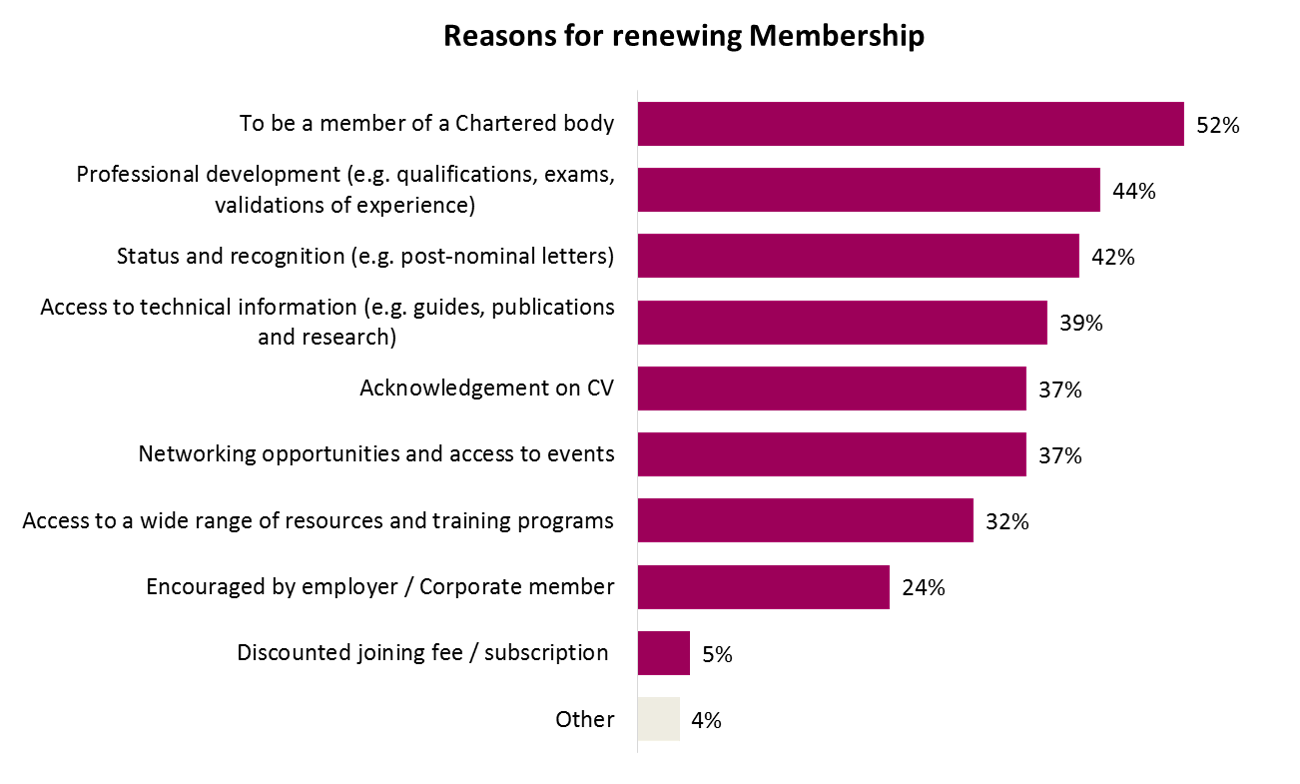 The survey revealed that while members were all aware of the member benefits, they were infrequently utilised, however the APM Body of Knowledge, APM qualifications and regular publications were mentioned as important benefits to members.
The future looks bright as APM continues on its Chartered journey with over 80 per cent of members agreeing that the profession is stronger with APM and they feel part of a professional community.
For more information on recent developments, including our newly launched Corporate Partner Programme, or for individual membership opportunities, visit our membership pages.
---