APM joins other professional bodies to tackle climate change in the built environment
APM has joined forces with 27 other professional bodies in pledging to tackle climate change.
The organisations – a total of 25 built environment professional bodies in membership of the Construction Industry Council (CIC), together with the UK Green Building Council, the Edge and the University College of Estate Management – have issued a joint statement that recognises that the breakdown in global climate and biodiversity is the most serious issue of our time and that the built environment is a major contributor.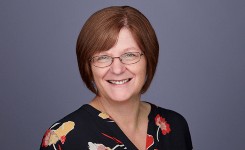 Full details of APM's involvement and a link to the report can be found here. 
The signatories, including APM chief executive Debbie Dore, acknowledge that the built environment accounts for almost 40 per cent of energy-related carbon dioxide emissions while also having a significant impact on our natural habitats. This latest pledge from APM follows the publication of its own climate change statement, in which the association pledges to develop an action plan to support the project profession's efforts to reduce environmental impacts of projects, and to make itself carbon-neutral by 2050, if not sooner.
Signalled in the CIC statement is "an urgent need for coordinated action to address and mitigate the impact of the built environment on both climate change and biodiversity 'emergencies'."
Former APM president Tom Taylor has also joined other signatories in a Climate Change Panel, formed from leaders within each profession and convened by CIC, to aid collaboration and shared endeavour between the professional bodies.
The CIC Climate Change Panel will facilitate the coming together of the built environment professions so that they can:
drive a net-zero carbon emissions pathway;
identify and promote examples of best practice carbon reduction, climate resilience, biodiversity protection and improvement;
encourage thought leadership and innovation to bring about change;
share best practice in terms of education accreditation, membership qualification and CPD development;
provide advice and guidance on all matters relating to the mitigation of climate change and biodiversity 'emergencies' and the appropriate adaptation of the built and natural environment.
 You can read the full CIC statement here.
APM has also introduced a new online environmental module for 2020, free to APM members, as part of its Learning platform.