APM kicks off pan-sector initiative during mental health awareness week (13-19 May 2019)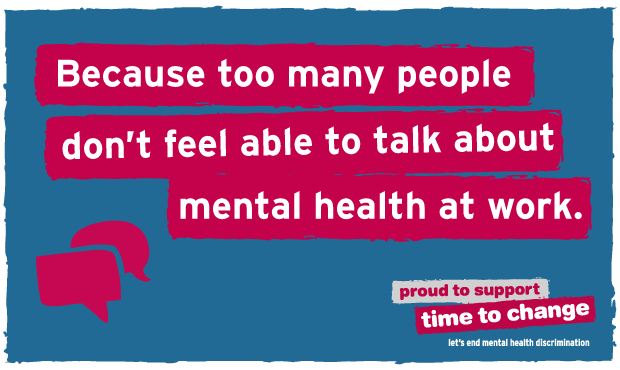 In recent years we've seen a seismic shift in the way that society approaches and understands mental health. Here at the Association for Project Management (APM), the chartered body for the project profession, we've placed great importance on ensuring that our employees are fully equipped to look after themselves and are sensitive to the needs of others.
In addition to holding regular events for our employees (most recently on mindfulness, resilience and healthy eating), we're pleased to be getting involved in Mental Health Awareness Week 2019 which kicks off today. So, what are we doing for our employees and profession?   
Firstly, this week we'll be hosting sessions for employees with Stuart Chambers from Healthy Performance. As an experienced coach, he'll be talking about how to spot signs of good and poor mental health and talking us through boosting our self-care.
Secondly, as the voice of the project profession, we see it as our responsibility to help drive discussions about mental health within our sector. As such, we are setting up a focus group – initially with our corporate partners and then opening it up to project professionals.
With regular meet ups agreed by participants, the focus group will be a collaborative safe space for project professionals to discuss their experiences of mental health issues and talk about steps we can take to remove any lingering stigma about mental health and wellbeing. Other outcomes of the group (as agreed by participants) could include the developments of a mental health toolkit, an events programme, policy and guidance notes for employers and more.
"Recognising mental health issues must be a priority," commented Debbie Dore, chief executive at APM. "That's why we're creating this group – to help set new standards for the profession, facilitate discussions and inspire improvements.
I'm looking forward to seeing this initiative get off the ground, gaining momentum through solid initiatives and making the project management profession even more attractive to work in."
We wish you all a happy and healthy #Mentalhealthawarenessweek and look forward to bringing you more news of the focus group soon.
If you're a corporate partner and interested in joining the focus group, please email: mentalhealth@apm.org.uk.