APM membership for academics and project professionals in higher education webinar
This webinar took place in two parts, held on 16 February and 22 March 2021. It highlighted the benefits of MAPM status for academics and project professionals in the university sector.
Project professionals, and APM members, are well-established in many sectors, such as construction, IT, engineering and infrastructure.
Universities in the UK and around the world are just as likely as any other sector to have project teams, and yet there is less sense of belonging to a project profession than elsewhere.

In this webinar, two APM members working in higher education, shared their career stories so far, while describing the benefits that being a Member of APM (MAPM) brings both to them and their institution.
One is an academic involved in developing and delivering project management related degrees; the other is a project professional currently working in a university.
The session started with a brief overview from APM of its membership levels, followed by each speaker delivering a brief career summary.
Reetu and Callum have very kindly allowed their presented material to be made available for viewing.

The webinar recording on YouTube is now available in our APM resources area and also embedded below for reference.
The follow up webinar recording, due to a technical issue with the audio on 16 February, was held on 22 March 2021, including the Q&A session, is also available in our APM resources area and also embedded below for reference.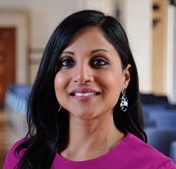 Reetu Kansal is a Senior Project Manager at the University of London, with specialisms in strategy and performance. In her 12 years at the University of London, she has identified change opportunities and built lasting strategic relationships. She leads on high business risk projects, that have secured organisational reputation and yielded cost and time savings. In her career as a partnerships lead, she cultivated over 175 strong strategic partnerships with regulators, professional bodies and educational organisations in over 50 countries. Her recent projects include the University's transition to remote working during the pandemic, business continuity planning and customer service excellence accreditation for University of London Worldwide.
Reetu co-founded and Chairs the University of London's first Race Equality Group. She is currently the Diversity and Inclusion Lead on the Chartered Management Institute's London Board. She is an Enterprise Advisor on the Mayor of London's London Enterprise Advisers Network.
Reetu is a published writer, journal reviewer, blogger and speaker on project management, leadership, inclusion and transnational education matters.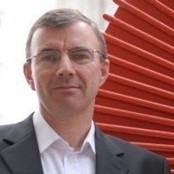 Callum Kidd is the Head of Education for the PM Discipline in the School of Engineering at the University of Manchester. With over 20 years of delivering PM education at undergraduate, postgraduate and post-experience levels, he was also the programme director for the ground breaking Project Management Professional Development Program (PMPDP), a post-experience MSc that used reflective practice and peer-assisted learning as a way of professionally developing already experienced managers of projects from a variety of business sectors.
He held posts in both project management and configuration and change management in the aerospace and defence sector for 15 years before starting a career in higher education. He continues to consult as part of his academic duties and is considered a leader in the role of configuration change in managing projects. He is the UK subject expert for BSi in Configuration Management, and has consulted for both NATO and MoD in developing their CM standards.
Callum is a Fellow of APM, was a finalist for Lecturer of the Year in 2020, and is the first UK academic to be awarded the prestigious Linn Stuckenbruck Award for Teaching Excellence by PMI in 2020.
This event is suitable for professionals with up to any level of experience.
Previous webinars can be viewed on the APM Slideshare and YouTube channels. 
Follow @APMEvents for upcoming event information.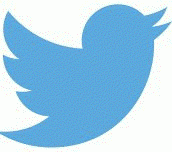 #apmwebinar 
APM Body of Knowledge 7th edition reference

Section
Description
3.3.6
Continuing professional development (CPD)