APM's female-focused mentoring scheme celebrates its first female mentee gaining chartered status
Congratulations to Nikki Marks on achieving Chartered Project Professional (ChPP) status with the help of her mentor. APM spoke with Nikki about her initial thoughts on why applying for chartered status at first seemed as though it would not be an option for her.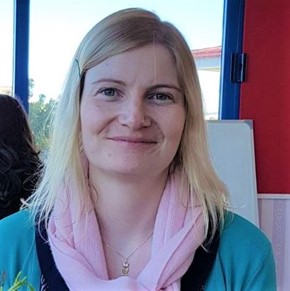 "I had seen very few examples of women achieving charted status, which was reinforced when I realised that only 15 per cent of chartered professionals, at that time, were women. I felt that being a woman working for a charity shouldn't be a barrier to career progression, but at the same time was unsure whether my experience was the right fit for the chartered standard."
Nikki was working for a charity as a project manager and was eager to move forwards in her career but didn't know who would be best placed to answer her questions on what applying for chartered status would entail. She then came across a blog by APM's Women in Project Management Specific Interest Group (WiPM SIG). 
They were launching a pilot mentoring scheme aimed at female project professionals where a female mentor would help other women in the project community realise their goals. Nikki was matched up with Vicki Griffiths, who had gained chartered status some years previously.
Vicki said, "I have been a part of the WiPM SIG for three years.  A key goal that the SIG has been working towards is encouraging more women to become chartered. When the opportunity to join this mentoring scheme came up, I jumped at the chance as I wanted to encourage more women to become Chartered and be role models to other women starting out in project management."
Vicki was also passionate about supporting female project managers in particular because many women she encountered were "uncertain that they had what it takes", despite the fact that they were usually skilfully managing complex projects already. Even though Vicki and Nikki were working as project professionals in different industries they both agree that the experience was hugely beneficial to them both.
Nikki commented: "I would certainly recommend the mentoring process. To me, it has been extremely valuable, not just at bolstering my confidence in applying for chartership, but also in finding a female role model to ask questions of and learn from. Going forwards, being chartered benefits me as it provides independent recognition of my skills to both employers and my peers."
For Vicki on the other hand, mentoring has been an opportunity to help empower other female project professionals to aim high and increase visibility in a typically male-dominated profession.
"If you are thinking about becoming a mentor, I would really recommend it. It is a great chance to give back to the project management community and help others to achieve a significant goal in their professional career. Having more female Chartered Project Professionals also shows that we are a diverse profession and that gender is not a barrier to success. They also are fantastic and visible role models to a future generation of project managers."
To register your interest in becoming a mentor or mentee please contact us at the following email address volunteers@apm.org.uk. In your email please tell us whether you are interested in finding a mentor or becoming a mentor, so we can provide you with the correct information and guidance on next steps.