APM shortlisted for Chartered Institute of Marketing (CIM) award
Association for Project Management (APM) has been shortlisted in the Best Not-for-Profit/Charity/Social Marketing category at the CIM Marketing Excellence Awards for its 'Make Change Happen' campaign.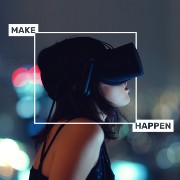 APM worked with creative consultants Studio Texture and media agency John Ayling & Associates (JAA) to produce an engaging and emotive campaign. Over 31 million adverts were seen across social media, video and other advertising, which allowed APM to showcase how project management could be a first-choice career for professionals across all sectors who are looking make a difference to the world.  
Dayner Proudfoot, brand and insights manager at APM, said, "To be shortlisted for a CIM Marketing Excellence Award is a fantastic achievement. The campaign contributed to our busiest year for the website and highlighted how people can make a real impact on the world through project management while taking pride in what they achieve. So being a finalist is a real testament to all those involved in making the campaign such a huge success."
The campaign provided some compelling insights into how APM can reach even more professionals in future campaigns and introduce the world-class opportunities that a career in project management can provide. The campaign encouraged many professionals to take an interest in making change happen as part of the project profession with a big-picture focus on inspiring positive change across sectors, to promote permanent societal change.