Basic contract law for project managers part 3 webinar

Basic contract law for project managers webinar series
Part 3: What to do when things go wrong or the unexpected happens?


Most projects involve contracts with external providers or suppliers of good and services. Those taking on the role of project managers therefore need to know and understand the basics of contract law in order to be effective and avoid risks being 'gotchas'!

Most projects involve buying something from an external provider. This can range from 'off the shelf' widgets to complex contracts for multi-million packages.
Regardless, if you don't know the basics of contract law, both in the procurement and 'in-contract' management phase, you can inadvertently put your organisation at significant commercial risk. On the other hand, if both parties clearly articulate and understand their legal and contractual obligations, then the project is far more likely to be a success.
What does this mean? Having a basic knowledge of contract law is an essential pre-requisite for an effective project manager!


This third webinar tackles the issue of what to do when things go wrong or the unexpected happens.
It covers the breakdown in performance; frustration and force majeure; resolving disputes; and finished by bringing it all together.

Webinar resources
Sarah has very kindly allowed her presented material to be made available for viewing. The slides on Slideshare and the webinar recording on YouTube are now available in our APM resources area and also embedded below for reference.

This webinar content is suitable for professionals with any level of experience.


Basic Contract Law webinar series:
Thursday 20 May, Part 1: Contracts - what are they all about
Tuesday 14 September, Part 2: Building a contract



Presenter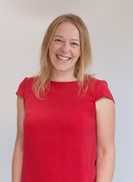 Sarah Schütte is an independent UK-qualified solicitor-advocate and runs her own legal and training consultancy, Schutte Consulting Limited, based in London, UK. SCL's motto is "Making law work for the construction and engineering industry". Sarah has 20 years' experience as a specialist infrastructure lawyer, and since 2006 has worked directly for industry, initially as senior in-house counsel and since 2014 as an independent consultant. She has developed a niche practice in project management, project controls and law (PPM, P3M and PMO). SCL offers whole-life project support, working with clients, contractors, professionals and supply chain delivery partners on project vision, procurement, contract structures, team facilitation and training workshops. Sarah has advised on several international projects and speaks French, German and Spanish as well as English.

Sarah's focus on translating law into its practical context ensures clients have accurate knowledge and essential skills to procure confidently and competently, and then to deliver. Sarah is a regular conference speaker and media commentator. She writes the "Industry Insight" column for LexisPSL UK, is accredited by several industry and ADR associations, and contributes probono to industry initiatives promoting delivery excellence and technology to control risk and facilitate governance. She works closely with several global Chapters of PMI and the UK's APM and chairs the UK User Group for an international project controls software company.

Sarah's professional interests include ethics, behavioural science and collaboration, and their impact on project outcomes. Her site boots and hard hat are always to hand.


Previous presentations and webinars can be viewed on the APM YouTube Channels. 
Follow @APMEvents for upcoming event information.
This webinar series is a repeat, Sarah first presented the topic in 2018.
APM Body of Knowledge 7th edition reference

Section

Description

2

Preparing for change