Black history month: "Create role models to encourage the next generation"
October is Black History Month in the United Kingdom. To mark this occasion, Association for Project Management (APM), spoke with members and professionals from the black community to hear their opinion on the current issues, opportunities, challenges and successes within the project profession.
In this article, award-nominated project manager and APM ambassador Kolawole (Daniel) Odediran, discusses the importance of senior role models for young black project professionals.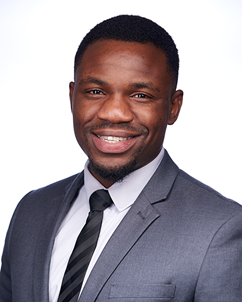 "I've worked in the project profession for five years and my experience so far is that diversity and inclusivity are very good. I don't have any experience of feeling left out or being excluded. There's definitely a drive now in most companies to make sure they're diverse and inclusive.
"That doesn't mean that some things can't be fixed or made better.
"One area where I agree things could be better for the project profession is in leadership. When I've spoken with people from the Black, Asian and ethnic minority (BAME) community and asked them what they look for in an organisation they're thinking of applying for, the one thing they always say is diversity within the leadership.
"We (the black community) need examples to draw from and to follow. We need to see that people can and do make these types of role.
"People won't necessarily say no to a job if they don't feel the leadership is representative, but they also won't stay long.
"In any organisation, it's essential to make sure there's a fair and equal process for progression. You can then rely on that process. In the past, I've heard of people getting promotions just from getting a coffee with the boss. When you hear about things like that happening and you know you're perfect for the role, it can be hard to accept. There has to be a process and people have to be confident that process is followed.
"It's good to see greater awareness of these issues at a corporate level. Inclusivity of black voices feels much higher on the agenda for a lot of organisations. I'd like to see that translate into appointments and opportunities for more BAME individuals to progress to the highest level."