Brain tumour survivor Rachel strides out to support research

As Rachel Mullan crossed the finishing line at the Brain Tumour Charity's 10k Twilight Walk in Windsor she had every reason to feel thankful – not just to those who supported her fundraising venture, but to everyone who has donated to lifesaving research in the past.
Without this support, Rachel almost certainly wouldn't be here to tell her story today. It's thanks to medical advances since she was diagnosed with a brain tumour in January 2010 that she has remained so fit and well, despite four major operations.
"Brain tumours are the biggest cancer killer of children and adults under 40, yet less than 3% of the £500 million spent on cancer research in the UK every year is spent on brain tumours," said Rachel. "Research over the past 10 years has definitely helped me, and I decided it was time I gave something back."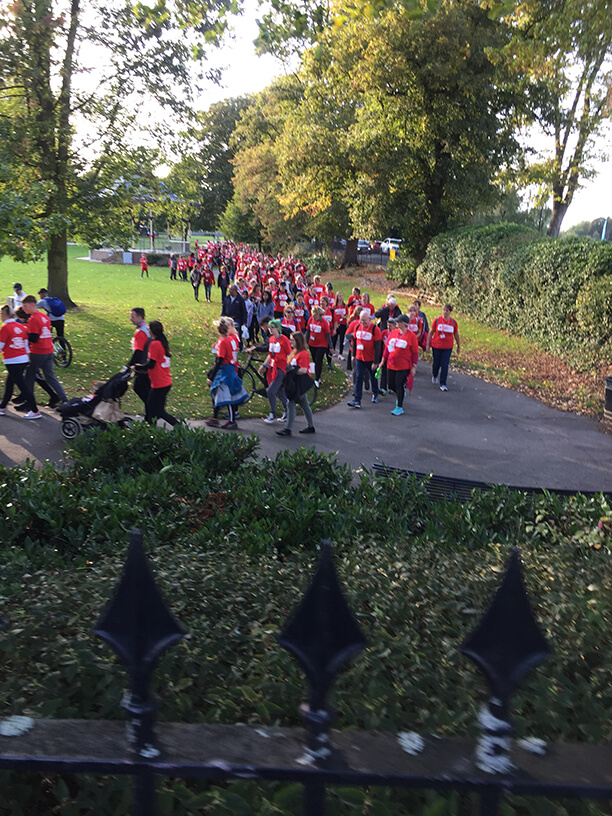 Rachel was first diagnosed with an oligodendroglioma – a type of tumour that starts out benign but becomes malignant over time – when she was rushed to hospital after suffering at least four major seizures.
She spent a month in hospital having major surgery and was also diagnosed with epilepsy brought on by her tumour. Since then, Rachel has had three further surgeries to keep the tumour in check. In 2017 she also had radiotherapy plus chemotherapy, after new research showed it was beneficial to treat her type of tumour in this way before it became malignant.
"The treatment shrank my tumour and I didn't even need the final session of chemotherapy," recalled Rachel. "In April 2018 I had a scan which showed the tumour was no longer detectable and it's remained that way ever since, which is incredible."
Rachel continues to have regular checks but has so far remained in good health, and says she doesn't let herself dwell on what could happen in the future.
When she was first taken ill, Rachel worked in events for another organisation. She spent four years as a stay-at-home mum after having her son, Taylor, now seven, and joined APM three and a half years ago.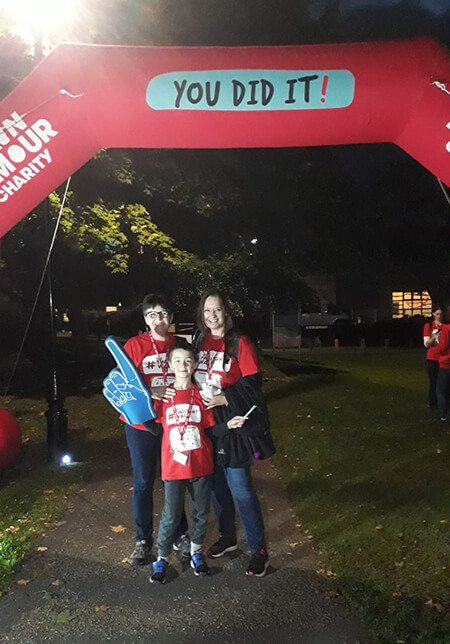 "I'm determined to live as normal a life as possible and APM has been great whenever I've needed to work flexibly or take time off for treatment," she said. "It's good to work at a place where you feel supported by the people around you."
Rachel completed the sponsored walk on 6 October with Taylor and her mum, Judith. They've raised more than £1200 so far and donations are still coming in.
If you've been inspired by Rachel's story and would like to donate, please visit her fundraising page:  https://justgiving.com/fundraising/rachel-mullan2
Learn more about APM's approach to Corporate Social Responsibility