Bringing my whole self to project delivery webinar
My journey to Chartered Project Professional (ChPP).
The webinar on Tuesday 14 July 2020 was an opportunity to hear a candid career journey from a black, female project professional. It explores strengths and weaknesses, and how these have been leveraged to overcome challenges and create achievements. It also includes frustrations and hopes for the profession and views on the changes needed to support a new generation of project professionals.
The session also sought to answer the following questions through insights and experiences:
Being a BAME professional in projects – what does that mean to you?
What have been the hurdles for you to overcome in your career?
Role models/inspirations.
Reasons for going for Chartered.
Benefit/recognition to you in and out of Arup of holding ChPP.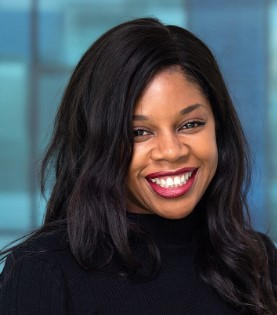 Nicola Benjamin is a project professional with over 20 years' project delivery experience. Achieving her Chartership earlier this year, she is a specialist in business change, programme management and sponsorship, as well commercial organisation development. With a proven track record for successful delivery in key roles within high profile programmes, Nicola has cited her skill of being highly collaborative as her primary attribute, allowing her to effectively work across functional areas to develop positive and effective delivery relationships, promoting sustainable, long-term results.
This event is suitable for professionals with up to an intermediate level of experience.

Webinar resources
Nicola has very kindly allowed her presented material to be made available for viewing. The webinar recording is on YouTube and available in our APM resources area and also embedded below for reference.