Challenges of remote working in P3M – identifying, understanding and options for addressing them successfully webinar
The COVID-19 crisis has massively expanded the use of remote working tools. We explored the benefits and challenges using systems thinking techniques.

Covid-19 has forced much office work to be done remotely and has hot-housed remote working. Many individuals and organisations have recognised the benefits of remote working and expect it to continue post-Covid-19. However, there are down-sides, principally concerned with performance management of teams, mental health, suitability of the home environment and the loss of business creativity.

This webinar presented on Tuesday 16 March 2021 used systems thinking techniques to explore the factors involved in remote working performance using published experiences from a range of organisations to understand "the agony and the ecstasy"; the scope of the factors involved and their interactions.

It concluded with recommendations for balancing these to achieve sustainable and healthy high-performance remote working in a project management context.

This followed on from the APM System Thinking SIG's popular webinar using system thinking techniques to understand the context of the COVID-19 pandemic.
Webinar resources
The panel presenters have very kindly allowed their material to be made available for viewing.
The slides on APM Slideshare and the webinar recording on YouTube is now available in our APM resources area and also embedded below for reference.


This webinar content is suitable for professionals with an advanced level of experience.

Panel members 


David Cole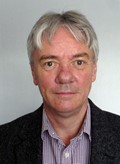 has over 30 years' experience of managing projects, programmes, and portfolios to deliver products, services, and business change in private and public sector organisations. As a management consultant he has also advised these organisations on the management of their programmes and portfolios. He is a Chartered Engineer, a PRINCE2 Practitioner and a founder member and former chair of the APM Systems Thinking SIG.
He runs the systems thinking in project management blog.


Andrew Wright
 has 30 years' experience in managing innovative and complex projects and is a founder member of the APM System Thinking SIG. He has extensive experience of teaching project management to organisations including Rolls Royce, E-ON, AMEC and Sellafield Ltd, at the University of Manchester, the University of Cumbria, UCL and MMU in parallel to his consultancy practice, and recently published a book on project success.
He is a Fellow of the APM and a Chartered Project Professional. 

Cesar Rendora
 is a Chartered Civil Engineer (UK) and a Fellow of the Institution of Civil Engineers (FICE). He is a highly experienced engineering manager with proven track record of delivering major infrastructure projects. This includes programme, project, design and construction management for a broad range of business sectors both in the UK and overseas.
Cesar's is a Member of the Association for Project Management (MAPM). He has a BSc Civil Engineering from Queen Mary College, University of London, an MSc/DIC Concrete Structures from Imperial College London and an MBA Business Administration from University of Warwick. Currently, Cesar is a Director of Operations at Jacobs. 
 

Brian Slaughter 

has 25+ years' experience with proven successful results for project/programme management delivering system solutions across multiple sectors including finance, retail, online, service operations, aviation, engineering, and transport sectors. He loves a collaborative approach to system solutions roll-out with the business change. This has included management of complex systems integration with multiple stakeholders and subcontracts across UK, Europe and beyond. A chartered engineer with PRINCE2, SCRUM & Agile, with strong experience of applying best practice frameworks & methods. He has experience of driving change, business transformation, service transition, project strategies, technology roadmaps with onshore & offshore resources. He has been a full MAPM member for approaching twenty years.



Franco Curtolo 

is a Chartered Engineer, registered with the UK Engineering Council and on the Engineers Mobility Forum (EMF), South African Section, of the International Register of Engineers. He is both a systems engineer and project manager with a Masters degree in Nuclear Engineering from Queen Mary, University of London and over 35 years' working experience
Frank currently specialises in integrating Systems Engineering with Project Management and using Systems Thinking to manage complex projects, programmes, and portfolios and managing the complexity of organisational change.
He currently works as Principal Consultant at Pcubed - Program Planning Professionals, UK Limited, who have won the prestigious APM Project Management Consultancy of the Year Award, twice.


 
Dania Issa

 is currently a lecturer in project management with background in construction and civil engineering. She is the module leader of risk management for complex projects within the MSc project management course. She also supports the teaching of project planning, International Project Management, and Project Management in Practice.

Dania has both academic and industry experience working as a project planner, assistant project manager, lecturer, researcher, both in the UK and abroad. Research interests include Public Private Partnership projects, complexity and chaos theories, system thinking, risk management and sustainability.
and Tony Thornburn now retired but remains a visiting fellow at Cranfield University where he is a lecturer in Systems Engineering.
APM Body of Knowledge 7th edition reference

Section

Description

1
2.1
3.1
Setting up for success
Shaping the early lifecycle
Engaging stakeholders