Charter celebration at Houses of Parliament
APM reached a significant point in its chartered journey with the publication of the chartered standard on 30 November. It is a major milestone towards enhancing the status of project management and raising standards via the Register of Chartered Project Professionals.
The Rt. Hon John Bercow MP Speaker of the House of Commons, and the local MP for APM's HQ, had unveiled the Royal Charter earlier this year and kindly offered to host a reception at Speaker's House to recognise this achievement. The reception to celebrate this achievement coincided with the launch of the Standard. APM board members and office holders, academics, employer and corporate representatives and other professional bodies were represented at the event.
David Waboso, APM President said:
"Getting Chartered status is a significant achievement, but it is only a means to an end and it is a platform on which we must build. I believe it helps us promote the profession better and allow wider access to the next generation of project manager. It provides a clear pathway for new talent - and switchers from other careers paths as well – to diversify and broaden the profession."
Toasting the publication of APM's chartered standard at Speaker's House, APM chair, John McGlynn said: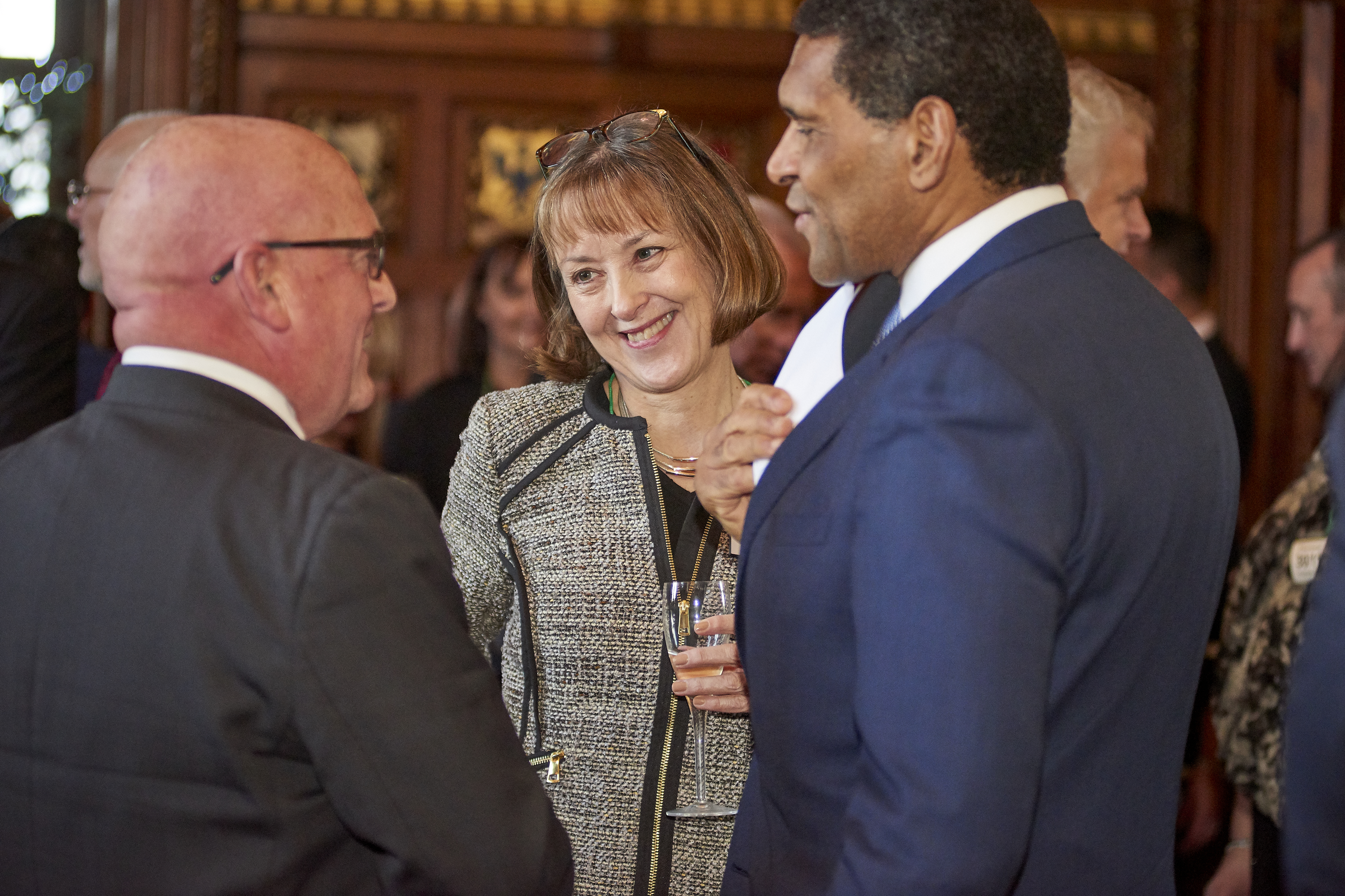 "By creating a wave of qualified and chartered professionals, we seek to enhance the status and recognition of project management as a means of delivering effective change that improves our economy and society."

APM staff, members and other project professionals came together to celebrate the publication of the chartered standard and the role of the organisation in raising standards.