APM Conference 2018: Keynote speaker announced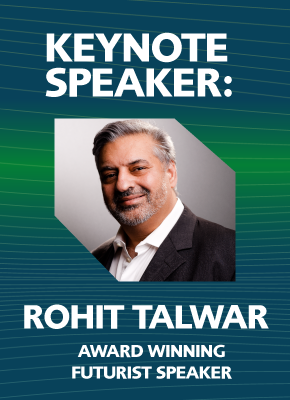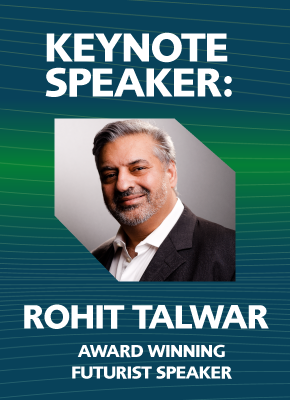 APM is pleased to announce awarding-winning futurist Rohit Talwar as a keynote speaker for the APM Project Management Conference 2018, sponsored by Hyde Park Solutions.
Profiled as one of the top ten global future thinkers by the Independent newspaper, Rohit sits primed and ready to launch the conference's exploration into how the project profession can 'Future Proof' itself against the challenges ahead. The conference this year takes place on Wednesday 25 April at Central Hall, Westminster in London.
As a leader in his field, Rohit previously led the largest Horizon Scanning and Futures Programme in Europe for the UK Government, as well as facilitating the consultation for the UK MoD's major study on Strategic Trends.
His well known mantra of 'act fast and be first to the future' is bolstered by major research studies on the future of China, India, the Middle East and the future of meetings and events.
Expelling the myths of robot overlords, Rohit will set the scene of how we, as professionals, can set ourselves on the right trajectory to thrive as we embrace future people, future projects and mega-trends that will affect our futures.
Your voice heard: win a place on the panel discussion at the APM Conference 2018
We're giving future project managers a rare and sought after opportunity to have their say in the panel discussion at the APM Conference this April.
Join industry leaders with experience across the NAO, Cabinet Office and IQVIA in front of a 500 strong audience to contribute to an engaging discussion.
Project professionals, students and apprentices aged 25 or under, who are interested in joining the discussion on the future of project management and are members of APM, are invited to submit their thoughts on video to win a place on the panel. All applicants need to do is answer this question:
"Mega-Trends: which one will impact project delivery the most in the future?"
Applicants must submit their videos by 12pm on Thursday 22 February to be considered. The winner will be chosen by the APM Conference Organising Panel, including panel chair and well-respected project leader Tim Banfield by the 15 March. Good Luck!
Find out more about how to submit your video