Everything you wanted to know about PMOs
On behalf of the APM PMO SIG and despite the snow warnings, Marisa Silva, Secretary of the SIG, made it to Belfast on 27 of February to do one of the things she likes the most – speak about PMOs. In an evening event hosted by the Northern Ireland branch, Marisa talked to a full room of about 30 delegates on "Everything you wanted to know about PMOs". Well, nearly everything!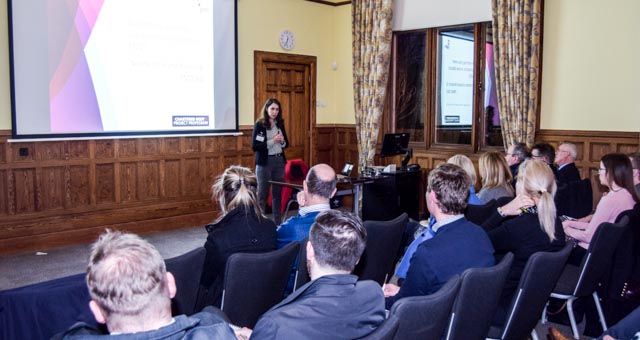 Aimed at people working in PMOs, or planning to start a PMO, Marisa explored topics such as the history of the PMOs, benefits associated with PMOs, and the roles that typically exist within the PMO. Since most participants had a PMO in place, interest was particularly visible when we discussed typical PMO challenges and practical tips to advance the PMO maturity and to make the PMO a recognised value-added function.

In fact, according to the State of Project Management 2017 survey, while 85% of organisations have a PMO, just 26% are perceived as trusted business partners! This seemed to be a familiar scenario to organisations in Northern Ireland too, hence, to be able to share the SIG's knowledge and experience in that area with our Irish colleagues was a valuable opportunity to work together towards more mature, high-performance PMOs.
Interested in knowing more? Have a look at the slide deck used on the day, below, or feel free to contact the APM PMO SIG if you want to discuss further.
The presentation slides have also been published on the APM Slideshare page.